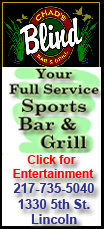 Fresno State and Nevada received and accepted invitations to join the league in a wild, wild Wednesday that left the Mountain West in a very comfortable position and the depleted Western Athletic Conference in serious need of members.
The Bulldogs and Wolf Pack are following Boise State out of the WAC and into the Mountain West, which lost Utah to the Pac-10 earlier in the summer -- and it isn't over yet.
BYU is mulling going independent in football and reportedly joining the WAC in all other sports. The Cougars have not confirmed anything and may need another look before making anything official. At this rate, there might not be much of a WAC left to join.
If BYU stays, the MWC could have 11 members within the next two years with room to even out the lineup with one more school. If BYU goes, the league still has 10 members.
"I don't know BYU's intentions," Mountain West commissioner Craig Thompson said Wednesday night in a conference call. "We're simply looking at getting better and we got better tonight with Fresno State and Nevada joining our league."
The WAC, meanwhile, once had 16 teams until eight of them departed and formed the Mountain West. The only addition since has been TCU in 2005. Without new membership, the WAC would have just six schools once Fresno State and Nevada make the move.
Thompson spoke after returning from a meeting in Philadelphia with Comcast and CBS officials, who said they wanted the league and its television network -- The Mtn. -- to reach more markets. The league started the network a few years ago, giving up national exposure on ESPN for more scheduling freedom.
"(Expansion) just made lot of sense at this particular juncture. We got better and we helped our TV position," he said.
The MWC also helped its bargaining position with BYU, although Thompson said the latest expansion wasn't a pre-emptive strike if the Cougars decide to leave the conference. Nor was it a way to prevent the Cougars from leaving, by giving them nowhere to go.
But by adding Nevada and Fresno State, the Mountain West is clearly in a stronger position with the Cougars. Thompson also said the additions will increase the conference's chances of earning an automatic bid to the Bowl Championship Series, something the MWC has been pushing for in recent years.
WAC commissioner Karl Benson was out of the office Wednesday and did not immediately return calls and e-mails seeking comment. The WAC announced Benson will hold a teleconference Thursday to address the losses.
The WAC could be down to six members, two short of the NCAA requirement for a conference.