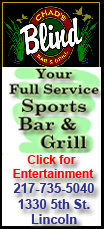 Atlanta already had Troy Glaus at first base but, in an unexpected move, the team put him on the 15-day disabled list. General manager Frank Wren wants Glaus to rest his legs for a week, then head to Triple-A Gwinnett to get in some work at his former position, third base.
Lee is now THE man at first for the Braves.
"It doesn't get any better," said Atlanta third baseman Chipper Jones, whose season-ending knee injury sparked the trade. "Outstanding character guy. Outstanding player. Defensively at first base, he's top notch. And he gives us another right-handed presence in the middle of our lineup."
Lee just wants another shot at the World Series. He played on Florida's championship team in 2003 before moving to Chicago, where he put up some big numbers over seven seasons -- including a career-best 46 homers in '05 -- but never got back to the Series.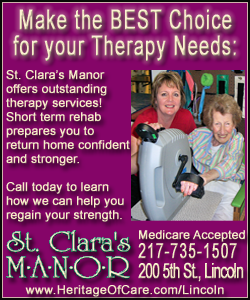 Last month, he turned down a trade to the Los Angeles Angels, exercising his rights as a 10-year veteran who had played at least five years with the same team. He was concerned about the Angels having too much ground to make up in the AL West.
The 34-year-old Lee was more comfortable coming to Atlanta, which led two-time defending NL champion Philadelphia by 2 1/2 games going into Wednesday's contest against Washington.
"The main thing is we've got six weeks to go and Atlanta's in first place," Lee said during a news conference in Chicago. "They're playing great baseball. It just felt right. A chance to go to the postseason, it's hard to pass up."
The Braves had the second-best ERA in the National League but needed offensive help, especially after Jones went down last week. If Lee is healthy, he'll be a big boost to the lineup; just last season, he hit .306 with 35 homers and 111 RBIs.
While All-Star Martin Prado is still expected to get most of the work at third base, the Braves have more flexibility and the possibility of a lineup featuring both Lee and Glaus. Or, in the most optimistic scenario, Glaus could get some work at designated hitter if Atlanta makes it to the World Series.
Lee has put up disappointing numbers in the final season of his five-year, $65 million contract, hitting .251 with 16 homers and 56 RBIs. He's also been bothered by a sore back that kept him out of the Cubs' 5-1 loss to San Diego on Wednesday.
Last weekend, though, he hit four homers in a three-game series at St. Louis.
"I've been watching him swinging the bat over the past couple of weeks," Jones said. "He started swinging with power. The only thing that worries me a little bit is he's a little gimpy right now."
The Braves also received cash considerations in the deal. That's probably to cover some of the nearly $3.3 million that Lee is still owed this season.
The 34-year-old Glaus put up solid numbers (.239, 16 homers, 70 RBIs) but the Braves said his body is worn down from the grind of the season -- especially since he missed most of last year recovering from shoulder surgery. He got off to a slow start, then hit .330 with six homers and 28 RBIs in May to earn NL player of the month honors.