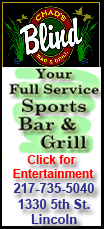 After 14 days of deliberation, jurors declared Blagojevich guilty of lying to federal authorities in 2005 but were unable to reach a verdict in 23 other corruption charges against the ex-governor, including the attempt to sell President Barack Obama's vacant U.S. Senate seat. Federal Judge James Zagel said he was left with little choice but to call a mistrial.

"For all but one of the counts, the jury hasn't reached a verdict," he told the court. "I intend to call a mistrial in respect to those (charges)."

Zagel will meet with prosecutors and defense attorneys on Aug. 26 to set a trial date for the coming retrial, in which Blagojevich will be taken to task for charges of wire fraud, bribery, extortion and racketeering.
Blagojevich was mute and focused as Zagel read the verdict, his eyes fixed on the defense table before him. But outside the courtroom, the 53-year-old politician, known for his glad-handing and perpetual self-confidence, declared victory.
"The jury just showed you that -- notwithstanding this government throwing everything but the kitchen sink at me -- that on every count except for one they could not prove that I did anything wrong," he said.
The government accused Blagojevich of using his office to shake down political players, ranging from congressmen to children's hospitals and industry leaders, for campaign contributions. The jury could not agree whether Blagojevich actually tried to barter bill signings and other state action to further his political and personal finances, as the prosecution alleged. The defense argued that the maneuvers represented everyday political games and pointed to Blagojevich's actions -- he did not actually receive contributions from his alleged targets -- to clear him. The tactics may have raised doubts for at least one juror.
Blagojevich dismissed the guilty verdict as "a nebulous charge from five years ago," and asserted the FBI prevented him from actually recording the conversation. The prosecution said the ex-governor lied to federal agents when he said he set up a "firewall" between governance and fundraising.
Blagojevich's swift change in demeanor also gripped his celebrity defense attorney Sam Adam Jr., who could be seen rubbing his temples and Blagojevich's back, as the verdict was read. Adam Jr. promptly returned to the bombast, which has been his trademark, once faced with the microphones.
"(Blagojevich) is a non-corruptible individual and when the evidence came out it showed that," he said.
The courtroom silence and press conference clamor has been the modus operandi of Blagojevich and his attorneys throughout the trial. If anyone broke character during the tumult that followed the verdict, it was lead prosecutor Reid Schar. The normally poker-faced and composed Schar became visibly irritated at the verdict. His tone was sharp as the judge asked of his willingness to retry the case.
"It is absolutely our intent to retry this case," he said. "We can do it tomorrow."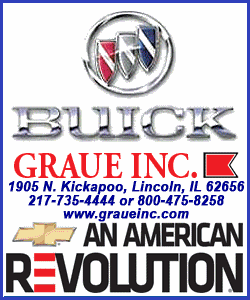 The defense immediately got to work questioning Schar's motives for retrial, accusing him of rushing into retrial without consideration of taxpayer money.
"Who'd want a prosecutor, who after 10 seconds of hearing what the verdict is, jump up and say, 'No matter what, we're trying this case again' -- you'd wanna think about it, wouldn't you?" Adam Jr. said. "I ask the people out there -- is this worth it?"
Adam Jr. and Blagojevich repeatedly mentioned the multimillion-dollar price tag of a retrial, saying the prosecution was wasting time and money to "persecute" Blagojevich. But the spend-happy ex-governor left his own financial troubles out of the discussions. He is saddled with debt from his penchant for $2,000 suits and relied on the $2 million remaining in his campaign fund to finance his defense. That money dried up on Monday, and the public will now finance his defense in the coming retrial. Neither Blagojevich nor his attorneys would say who would return to defend him in a retrial.
The defense's declared triumph may be premature. Schar has not appeared so ruffled since the defense rested its case without calling any witnesses -- including Blagojevich, who had pledged to testify since the day of his arrest. The prosecution will look to a new set of jurors with the hope of bringing in more witnesses and tapes to convict the governor of corruption.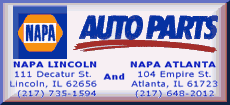 U.S. Attorney Patrick Fitzgerald, who claimed to have stopped a "crime spree" when federal agents arrested Blagojevich in a pre-dawn raid on Dec. 9, 2008, stayed cool during his post-trial press conference, thanking jurors for their service.
The jury may be the most relieved by Tuesday's verdict. Its members indicated through multiple notes that they were deadlocked throughout deliberations, telling the judge on Thursday they could reach agreement on only two counts. Those two counts became one on Tuesday, leaving another puzzle behind in what was dubbed by some legal experts a "bizarre" panel of jurors. Jurors left the courthouse refusing to answer any questions late Tuesday afternoon.
Blagojevich faces up to five years in prison for lying to federal agents, a far cry from the 415 years he stared down at the trial's outset.
The defense team vowed to appeal, a task that will fall to jury expert Marc Martin, who assisted during closing arguments and jury instructions.
[Illinois Statehouse News; By BILL McMORRIS]