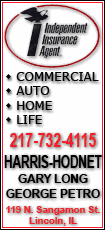 At
the Logan C
ounty
Airport --
This year's primary improvement project has been completed. Several taxiways received overlays this past month.
Grounds are being readied for this year's balloon festival to take place at the airport Aug 27-29. An additional entry and exit is being being prepared to aid in traffic flow during the event.
More activities take place all over town, starting on Thursday and continuing through Sunday. See the front page for scheduled activities and events.
New energy-efficient lighting for several areas at the airport was approved during Tuesday evening's voting session. BLI Lighting would supply the lighting materials, with John Griffard overseeing the project. Zeller Electric would assist with the installation.
The project is part of a light energy saving program. Some lighting was changed in the courthouse this past spring.
The cost for the project is supplemented by an energy grant. Below are the costs, grant amounts and final costs:
Administration building -- $9,673.50, $1,778.40, $7,895.10

Heritage In Flight building -- $9,123.50; $1,556.80; $7,566.70

Outdoor -- $12,095, $1,612.00, $10,483

Totaling -- $30,892, $4,947.20, $25,944.80
Airport chairman Bob Farmer said that the estimated payback in energy savings over a 20-year period would be $125,565.
Two drainage projects are in the process of discussion. Residents to the north of the airport have asked to have their drainage ditch connected to the airport's drainage tiles to help alleviate standing water.
Stormwater flows southeast from the airport. One option in a multistage drainage project plan would be to purchase adjacent property to the southeast. A drainage tile through that property offers the best option. The property has recently been appraised.
A tower and beacon that was once used by Charles Lindburg on his airmail route from Chicago to St. Louis and was later relocated from Middletown to the Logan County Airport will be repainted by Ron Hall. Painting begins next week.
The airport serves general aviation and is part of the U.S. infrastructure supporting economic commerce. It is primarily supported by state and federal funding, hangar and land rentals and leases, and fuel sales. A total of 2,914 gallons of fuel was sold in July at $4 per gallon.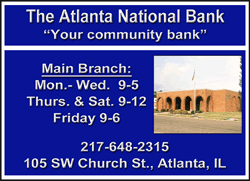 Bicycling Logan County
As a requirement to acquire future grant funds, the board voted a show of support for an interurban bicycle trail between Lincoln and Elkhart. Jan Schumacher drafted the resolution, which has more specific wording than a past resolution. It includes Illinois Department of Transportation specs and intent to develop a long-term, whole-county bicycle plan.
The measure passed 9-3. Voting against, but without comment, were John Stewart, Bob Farmer and Chuck Ruben.
On the Lincoln end the trail would begin at Madigan State Park and would connect on the south end to a trail through Williamsville and Sherman.
Federal funding was already applied for about six months ago.
Following advice from IDOT, another resolution was also presented in which the county would request that railroads not remove abandoned rail crossings in Logan County, because of their potential use as bicycle trail bridges. The board voted 9-3 to send this back to committee.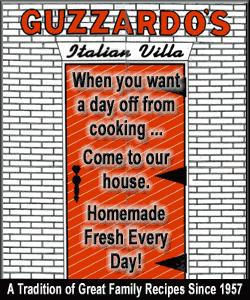 Roads
Logan County highway engineer Bret Aukamp reported that the bridge renovations over Kickapoo Creek have been completed and Nicholson Road is open again.
He also said that a culvert construction east of Broadwell is well under way and progressing. With good weather he expects to have that road reopened before harvest.
Appointments
Logan County is part of a consortium of 11 counties that make up the Central Illinois Economic Development Authority. Rick Hamm has been the Logan County representative, but he is resigning due to conflict in his available time. The board approved Bill Martin to replace him.
The board confirmed a list of election judges submitted by County Clerk Sally Litterly. The recommendations move forward to judges for final approval.
Letter opposing a state cut
The board agreed to send a letter to Gov. Patrick Quinn in support of the state continuing to fund the Soil and Water Conservation District office, since the work from that entity has many benefits, including providing information and research that affects long-term economic prosperity in Logan County.
Energy conservation
Jan Schumacher has scheduled an energy audit of the courthouse. Windows, lights, heating and cooling would be looked at.
Bid
Bids are being requested to replace worn carpeting in the county clerk's office.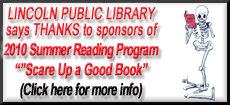 Community Action
Pat O'Neill, board liaison to Community Action, reported that Menard County has turned down leadership of the Public Transportation program. Another choice will need to be made.
This year's Foster Grandparents program has had a good response with new volunteers.
2011 Budget hearings
Budget hearings will take place later this month, beginning on Aug. 25 at 8 a.m. and Aug 26 at 8:30 a.m., and lasting until 11 a.m. or so each day.
Public hearing
It was announced that state Rep. Bill Mitchell would be at the Logan County Courthouse at 1 p.m. on Thursday. The meeting is open to the public. He plans to address the issue of illegal immigration.
Event
The 2010 Lincoln Art & Balloon Festival and The Art of Wine will be Aug. 27, 28 and 29.
[By JAN YOUNGQUIST]