If you recall two weeks ago, I quoted the author of Hebrews defining faith thus, "Now faith is the assurance of things hoped for, the conviction of things not seen." As he moved beyond that definition he made a long list, a hall of fame of sorts, of those who lived by faith, and it concludes here with the Hebrew people's exodus from Egypt, their arrival in the promised land and the Canaanite Rahab, who helped them. By faith, the author writes, these amazing things happened. I think the thing to remember is this, faith makes a difference in our lives. I know this may seem trite, but it is really a big thing to say. Faith makes a difference in our lives.

If we accept the definition and model of faith as laid out in Hebrews, we understand that part of our Christian vocation is to see things for more than they are. Faith teaches us that what is will not always be. It teaches us that there are truths beyond those which can be seen or touched. Faith teaches us that, sometimes in our lives, seas part, walls come down and the underdog wins. These are the lessons of faith, that conventional wisdom and earthly powers occasionally falter. Thus the gift of faith is that our minds are opened to the possibility that there is more in this life, more through Jesus Christ. I think there is no greater gift that Christ can give us than this...in faith, it is possible.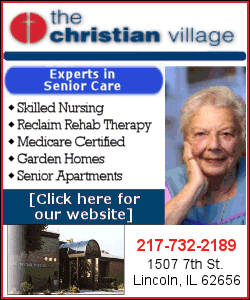 Prayer: O Lord, on this day strengthen my faith. Help me to know you better, and help me to feel more certainty in my relationship with you. I need faith in my life. In Christ's name I pray. Amen.
[text from file received by Phil Blackburn, First Presbyterian Church]