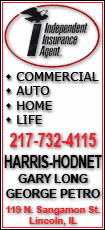 With most family vacations wrapping up and teen drivers going back to class, gasoline demand will wane and prices should fall after Labor Day. One expert says prices could drop as much as 15 cents a gallon.
The average retail price for a gallon of unleaded regular gasoline was $2.724 a gallon Friday, according to AAA, Wright Express and Oil Price Information Service. It has dropped about 4.6 cents in the past week but is still 10 cents more than it was a year ago.
Over the next month, motorists could see prices fall 10 cents to 15 cents a gallon unless there's a sudden increase in oil prices and in investors' confidence in the global economy, predicted Tom Kloza, chief oil analyst at Oil Price Information Service. Oil prices have dropped about $7 per barrel over the past two weeks as economic data signal a slowing economic recovery.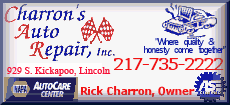 "The question is whether (the price drop is) just sort of the hangover from the summer or whether it's the start of something that resembles a trend," Kloza said.
Prices already are falling in parts of the country. Kloza said he has seen prices between $2.25 a gallon and $2.50 a gallon in some areas of southern Missouri, Arkansas and South Carolina.
Motorists on the West Coast are paying the highest amount, with drivers forking over $3.153 a gallon in California, $3.022 in Oregon and $3.144 in Washington. Even so, Kloza suspects motorists could find gas below $3 a gallon in some areas.
Gasoline prices have remained steady for much of the summer even though demand picked up as more families hit the road for vacations after staying close to home last year.
In the past four weeks, gasoline demand rose 3.5 percent compared with the same period in 2009. At the same time, crude and wholesale gasoline prices have dropped.
Oil supplies are bulging, demand for overall energy products remains weak and consumers are conserving their cash as they worry about the slowing economy.