Those fears had knock-on effects elsewhere, with the euro sliding below $1.27 for the first time in five weeks and oil prices falling to a six-week low.
In Europe, the FTSE 100 index of leading British shares was down 20.07 points, or 0.4 percent, at 5,191.22 while Germany's DAX fell 51.07 points, or 0.8 percent, to 6,024.06. The CAC-40 in France was 37.74 points, or 1.1 percent, lower at 3,534.66.
On Wall Street, stocks took a hammering at the open before recovering around half their losses -- soon after the open, the Dow Jones industrial average was trading 72.69 points, or 0.7 percent, at 10,198.52 while the broader Standard & Poor's 500 futures fell 25.78 points, or 2.4 percent, to 1,068.38.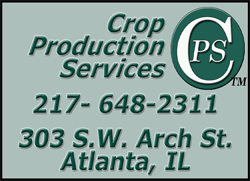 On Thursday, stocks in Europe and the U.S. tumbled after figures showed an unexpected rise increase in weekly U.S. jobless claims to half a million and a big drop in manufacturing activity in the Philadelphia region.
That heavy selling pressure continued into the Asian session -- Japan's benchmark Nikkei 225 stock average was a big casualty, closing down 183.30 points, or 2 percent, at 9,179.38.
The worry is that substantially lower economic growth in the U.S. will derail the global recovery from recession.
"There is certainly still an undercurrent of negative sentiment that is keeping markets firmly in check," said David Jones, chief market strategist at IG Index.
Investors are not expecting any further insights Friday or much even next week, given the dearth of scheduled economic news, so the current negative mood in equity markets is unlikely to dramatically change.
"With futures prices suggesting that the Dow Jones will head in the same direction as its counterparts in Asia and Europe today, next week's limited array of economic data will surely have to impress if risk appetites are to bounce back," said Neil Mellor, an analyst at Bank of New York Mellon.
Even though the news out of the U.S. has been the broadly disappointing over the last couple of weeks, the dollar does not seem to be suffering at all, particularly against the euro. A risk-averse trading environment usually helps the dollar, which garners support in its supposed status as a safe-haven currency.