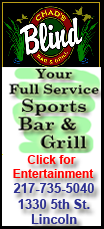 Fisk argued that its precarious financial state prevents the historically black university from maintaining and displaying the collection.
Judge Ellen Hobbs Lyle agreed Friday that the cash-strapped school is unable to exhibit the collection.
But Lyle said the Fisk proposal to sell a 50 percent stake in the collection to the Crystal Bridges Museum in Bentonville, Ark., for $30 million does not meet the terms of the donation O'Keeffe made to the school in 1949.
Lyle ordered the state attorney general to offer a "Nashville-based solution" within 20 days.