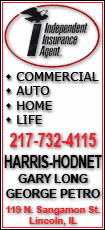 Authorities Friday were still piecing together their activities while on the lam, but they somehow slipped back into Arizona. An alert forest ranger spotted their beat-up Nissan hidden at a campground, providing the tip that led police to them.
When a SWAT team descended on the campsite at dusk Thursday, Welch reached for a weapon but dropped it when she realized she was outgunned, police said. A shirtless, tattoo-covered McCluskey told officers that he regretted not shooting them with the gun he had in a nearby tent.
"He has no remorse," Apache County Sheriff's Cmdr. Webb Hogle said.
The capture brought an end to a manhunt that began July 30 when McCluskey and two murderers broke out of a medium-security prison in Kingman, 185 miles northwest of Phoenix. Authorities say Welch -- McCluskey's cousin and fiancee -- threw a set of wire cutters onto prison grounds, allowing them to cut open a fence.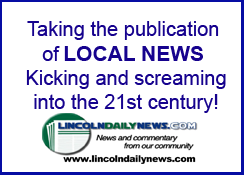 One inmate was caught after a shootout in Colorado. The other was nabbed in a small Wyoming town after he was spotted at a church.
The escape cast a critical spotlight on Arizona's prison system. A report on Thursday found a series of breakdowns that allowed the inmates to slip away into the desert, including alarms that went off so often that prison personnel often just ignored them.
McCluskey, 45, and Welch, 44, are suspected in several crimes, including the killing of a couple in New Mexico whose torched bodies were found in Santa Rosa. Officials said the Nissan had New Mexico license plates that were stolen around the time they were killed.
During the arrest, he suggested that the gun used in the killings was in his tent, police said.
McCluskey and Welch appeared before Apache County Superior Court Judge Donna Grimsley for an initial appearance Friday.
Later that night they were transferred across the state to the Mohave County Jail in Kingman, where they were booked on identical charges of escape, kidnapping, armed robbery, and aggravated assault with a deadly weapon. Welch also faces drug charges. They were scheduled for preliminary hearings in Kingman later this month.
Meanwhile, police were looking through the campsite for any evidence that could link them to other crimes.
Investigators looked into 700 tips from nearly every state in a manhunt that had officers swarming into small towns from Montana to Arkansas, said David Gonzales, U.S. marshal for Arizona.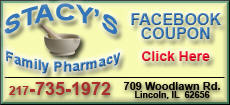 The last credible sightings came on Aug. 6 in Billings, Mont. More tips led authorities north to Glacier National Park and the Canadian border.
"We threw a lot of resources at that border and that area in general, to where I don't think anybody could have stayed there long without being detected," said Rod Ostermiller, the acting U.S. marshal in Montana.
It's unclear how long they were in Arizona. At some point they were in tiny Eagar, just west of the New Mexico border, to have a tire fixed, Apache County Sheriff Joseph Dedman said.
Only a handful of houses can be spotted from the winding road that leads up to the campsite. Motorists pass towering trees, vast meadows and bodies of water before reaching it, about 20 miles and an hour's drive from an earlier turnoff.