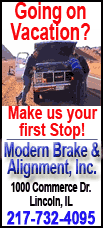 But this week in the courtroom, the man often mentioned as a candidate to be the next FBI director suffered a setback: Jurors deadlocked on all but one charge. The failure to win a bigger conviction has now raised questions about possible missteps by prosecutors -- and about Fitzgerald's future.
"He's been there for three presidential terms, and that's unusual," said Phil Turner, who was a federal prosecutor in Chicago before Fitzgerald's tenure began. "The power can go to your head. ... You can't get personal with defendants, and he does."
Most legal observers in Chicago insist that a single case, even one as notable as the Blagojevich prosecution, does not undermine decades of success.
"I think his legacy of success is quite entrenched," said Harold Krent, dean and professor at the Chicago-Kent College of Law. One setback will not "do much to tarnish the image."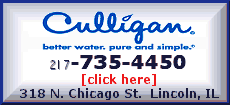 The 49-year-old Fitzgerald rose to prominence by convicting another former Illinois governor, George Ryan, of corruption, and media mogul Conrad Black of defrauding investors.
He was also tapped to be the special prosecutor in Washington's CIA leak case, eventually convicting former Vice President Dick Cheney's top aide, I. Lewis "Scooter" Libby for perjury and other offenses.
In the Blagojevich investigation, some critics have questioned whether Fitzgerald moved too fast to arrest the former governor, whether his team put on an overly complicated case and whether he became too personally involved in the matter.
Born in Brooklyn, N.Y., the son of a Manhattan doorman, Fitzgerald spent years advancing his career one criminal case at a time. From the East Coast to Chicago, he earned a reputation as a tough anti-corruption prosecutor who worked, as one observer put it, "28 hours a day."
For more than two years in New York, he was so busy he never got around to getting the gas hooked up to the stove in his apartment.
After this week's hung jury, two of the nation's largest newspapers struck hard at Fitzgerald, with one saying he should drop the Blagojevich case, and a second calling on him to resign.
A Washington Post editorial said the prosecutor got his shot at Blagojevich and lost and "should stand down before crossing another fine line -- the one that separates prosecution from persecution."
The same day, the Wall Street Journal wrote, "If Mr. Fitzgerald doesn't resign of his own accord, the Justice Department should remove him."
On Tuesday, jurors convicted Blagojevich of only the least serious of 24 corruption charges -- lying to the FBI -- and deadlocked on 23 others, including the accusation that the former Democratic governor schemed to sell or trade an appointment to President Barack Obama's former Senate seat.
Prosecutors said they intend to retry Blagojevich as quickly as possible.
In interviews after the verdict, jurors said the government's case was too confusing and too long, and they wanted a "smoking gun" to connect the defendant's profanity-laden talk on government wire taps with actual crimes.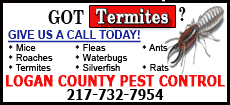 Some jurors and legal analysts said Fitzgerald may have had Blagojevich arrested too soon.
It's "not as easy to see the elements of a crime because it was nipped in the bud too early," said Krent, of the Chicago-Kent College of Law.