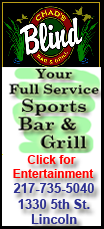 The Haitian-American hip hop star expressed disappointment at the late Friday ruling, but called on his followers to act "peacefully and responsibly."
"Though I disagree with the ruling, I respectfully accept the committee's final decision, and I urge my supporters to do the same," the former Fugees frontman said in a statement.
Haiti's electoral commission did not say why it had disqualified Jean, but the singer had faced a challenge to his candidacy in the Nov. 28 elections because he has not lived in Haiti for the past five years as required.
The commission approved 19 candidates and rejected 15, spokesman Richardson Dumel told journalists. While rejecting Jean, the board approved two leading presidential candidates, former Prime Minister Jacques-Edouard Alexis and Yvon Neptune, who was the last prime minister under ousted President Jean-Bertrand Aristide and has been active in helping to coordinate reconstruction efforts.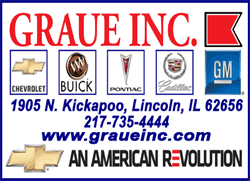 Also allowed to run are: Jude Celestin, head of the government's primary construction firm and the candidate supported by President Rene Preval, and Michel Martelly, a well-known Haitian singer known as "Sweet Mickey."
The electoral commission rejected the candidacy of U.S. Ambassador Raymond Joseph, who is Jean's uncle. Preval is barred running for re-election under the Constitution.
Jean had apparently been aware which way the decision would go. The 40-year-old entertainer had been in a hotel near the electoral commission office but left abruptly without speaking to journalists about an hour before the announcement. He issued his statement later.
Dozens of police and UN peacekeepers in riot gear were stationed outside the electoral council office, but there were no signs of protests or unrest.
One thing is already certain: The singer brought sizzle to the election, attracting fresh attention to a country still devastated by the Jan. 12 earthquake.
"His candidacy certainly did shake things up," said Laurent Dubois, a Haiti historian and professor at Duke University. "But it's still a very important election whether Wyclef is in it or not."
The decision had already been delayed once because of uncertainty over candidate qualifications.
Jean, who gained famed as a member of the hip-hop musical group Fugees before building a solo career, had no political organization, not much of a following beyond his fans of his music and only a vague platform, casting himself as an advocate of Haiti's struggling youth and saying he will ask reconstruction donors to help the country's dysfunctional education system.
He also has faced persistent criticism over alleged financial mismanagement at the charity he founded, Yele Haiti.
On the other hand, he has generated global attention to a race in which almost no one outside Haiti could even name any of the candidates.
"If he hadn't been involved, today, no one would be talking about candidates in the Haitian presidential election," said Mark Jones, a professor of political science at Rice University in Houston.
The singer's fame and wealth instantly made him a formidable candidate in the desperately poor Caribbean nation he left as a boy -- though some Haitians questioned the seriousness of his run.