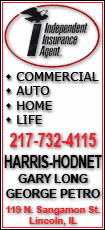 In early counting, the Australian Electoral Commission said the governing center-left Labor Party was trailing the conservative opposition coalition in the popular vote. It was not yet clear whether Labor would lose its majority in the House of Representatives, where parties form governments.
Foreign Minister Stephen Smith told Australian Broadcasting Corp. television that Labor would lose seats but not necessarily enough to lose the government.
Prime Minister Julia Gillard, a 48-year-old former lawyer with a common-law hairdresser spouse, came to power in a June 24 internal coup in her center-left Labor Party during the first term of her predecessor, and almost immediately called elections to confirm her mandate.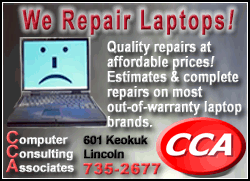 She was vying against Tony Abbott, a married 52-year-old former Roman Catholic seminarian with three daughters who barely gained the endorsement eight months ago of his own conservative Liberal Party, which has led Australia for most of the last 60 years.
Australians have not dumped a first-term government since 1931 when a Labor administration paid the ultimate price for the Great Depression. However, this year's elections are colored by Gillard's surprise seizure of the helm of her party from former Prime Minister Kevin Rudd after a series of poor opinion polls.
Gillard, a Welsh-born immigrant who grew up in the southern Australian city of Adelaide, acknowledged before polls closed that Labor could lose its entire eight-seat majority in the 150-seat House of Representatives. Labor won 83 seats at the last election in 2007.
Issues vary across the large and diverse country, but asylum seekers, health care and climate change are hot topics nationwide. Another issue brought to the forefront Saturday was the presence of the Australian military in Afghanistan, where two soldiers were killed the day before. The government and opposition both support Australia's military commitment to Afghanistan, where 20 Australian troops have now died.
Gillard and Abbott both sent their condolences to the families and praised the sacrifice of the soldiers.
Abbott has raised the possibility of increasing Australia's commitment to Afghanistan above the 1,550 troops now there if his coalition wins government.
At a news conference to announce the deaths, Defense Minister John Faulkner said his government would maintain current troop levels if re-elected.