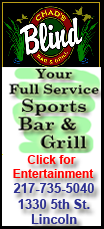 Already, 600,000 people are in relief camps set up in Sindh province during the flooding over the past month.
As the latest surge approached, "We evacuated more than 150,000 people from interior parts of Sindh in the past 24 hours," said Jamil Soomro, a spokesman for the provincial government. The floods submerged new areas in Thatta district.
At a relief camp in the Sukkur area, some victims said it was difficult to get food dropped off by relief trucks.
"I am a widow, and my children are too young to get food because of the chaos and rush," said Parveen Roshan. "How can weak women win a fight with men to get food?"
Nearby, a doctor treated a boy whose back was injured after someone pushed him during a scramble for food at a truck.
The floods have affected about one-fifth of Pakistan's territory, straining its civilian government as it also struggles against al-Qaida and Taliban violence. At least 6 million people have been made homeless and 20 million affected overall. The economic cost is expected to run into billions of dollars.
The United Nations has appealed for $460 million in emergency assistance, and the U.S. has promised $150 million. Pakistan said it would even accept $5 million in aid from India, its archrival.
The floods began in late July in the northwest of the country after exceptionally heavy monsoon rains, expanding rivers that have since swamped eastern Punjab province and Sindh province in the south.