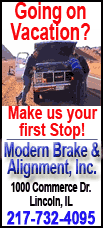 The coalition also reported that two U.S. service members died Saturday and another was killed Friday in insurgent attacks in southern Afghanistan. A fourth member of the international coalition, whose nationality was not released, died Saturday following an insurgent attack in the south. NATO did not disclose details about their deaths.
Thirty-eight members of the international coalition, including 24 Americans, have been killed so far this month, according to a count by The Associated Press.
In the north, Afghan security forces, who were under fire from an unknown number of insurgents, called for air support Friday in Darzab district of Jowzjan province, NATO said. Two helicopters responded and fired a hellfire missile and 30 millimeter rounds, it said. An investigation of the site later showed that three members of the Afghan National Police were accidentally killed and several more were wounded by the air weapons team, the coalition said.
NATO said it was sending a team to the area to determine what happened.
Also in the north, five civilians were killed and two others were wounded when a bomb exploded Saturday, the coalition reported.
In the west, a woman and two children were accidentally killed Friday in fighting that erupted as Afghan and international forces pursued a Taliban militant known to smuggle foreign fighters and weapons from Iran, NATO said.
Six insurgents were killed as they got out of a vehicle and several other suspected militants were detained during the operation in the Pusht Rod district of Farah province, the coalition said.