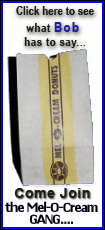 A tug of war between the two powers has played out largely in public over Bout, dubbed "the Merchant of Death" in 2000 by a minister in Britain's Foreign Office. On Friday, an appeals court in Bangkok ordered his extradition within three months to the United States, where he faces criminal charges that could put him in prison for life.
An arms trafficker who assembles a fleet of cast-off Russian cargo planes and operates a transcontinental network for over a decade wouldn't have stayed alive, much less thrived, unless he had the blessing and support of influential Russian officials, said people in and out of government who have watched his operations from afar.
Bout has even made money off those who said they wanted to put him out of business -- the U.S. government and the United Nations. He ignored sanctions by both, while counting as customers the U.S. military in Iraq and U.N. aid programs.
And now?
The Russians "wanted him back because he's linked to Russian intelligence," said Rep. Ed Royce, R-Calif. "He lived in the open in Russia despite an Interpol arrest warrant" from a Belgian money-laundering case.
But the Russians say it's just about international politics.
Russian Foreign Minister Sergey Lavrov called the Thai court decision "unlawful and political." Without mentioning the United States, he said the ruling was influenced by "very strong outside pressure."
"I assure you that we will continue to do everything necessary to push for his return to his homeland," Lavrov said.
Juan Zarate, a senior counterterrorism official in the George W. Bush administration, said the Russians are pushing hard over the issue of sovereignty.
"They don't like the fact that one of their citizens, especially one who's so prominent and notorious, is facing charges in the United States," said Zarate, who green-lighted a Drug Enforcement Administration sting operation that led to Bout's arrest in Thailand.
Zarate also pointed to Bout's "deep connections with the Russian establishment for some time," saying that "perhaps some of those people are nervous about what he knows and what he might say if he lands in a courtroom in New York."
Royce, the ranking Republican on the House Foreign Affairs Subcommittee on Terrorism, Nonproliferation and Trade, assessed the verdict in the Thai court this way: "It's a big loss for every terror group that's tried to employ him in the past, from the Taliban to Hezbollah to al-Shabab."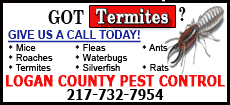 Bout is alleged to have supplied weapons that fueled civil wars in South America, the Middle East and Africa, with clients including Liberia's Charles Taylor, Libyan leader Moammar Gadhafi and both sides of the civil war in Angola.
On Friday, dressed in an orange prison uniform, Bout stood after the appeals court verdict was announced. Tears welled in his eyes as he hugged his wife and daughter, who wept. He was led out of the courtroom and back to a Bangkok prison where court officials said he would remain until the extradition is processed.
Before a prize catch like Bout starts telling important stories, the 43-year-old Russian would have to be facing lengthy time behind bars.
So far, he has spent two years in a Thai prison.
In the criminal case that landed him there, Bout assured two confidential sources posing as arms buyers that he was going to prepare everything that the Colombian narcoterrorist group FARC needed, according to the U.S. indictment. Bout's assurance came after the two agents said they wanted arms for use against American forces in Colombia and needed anti-aircraft weapons to kill American pilots.
Bout advised them that the United States also was his enemy, according to the indictment, which said the meeting was covertly recorded.
Nonetheless, Moscow wants Bout to be headed home.
"In this case it is not law and justice that is supreme but a politically motivated line towed from abroad by the American authors of the extradition request," the Russian Foreign Ministry said.
Bout "was responsible for arms trafficking and supporting terrorist organizations on multiple continents," John Brennan, President Barack Obama's chief counterterrorism adviser, told a White House press briefing. "We are very pleased with the cooperation of Thai authorities and we are looking forward to his expeditious return here."
The U.S. Justice Department has made Bout's extradition a major issue with the Thai government, dating back to Obama's first year in office.