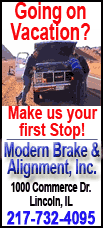 Some of the imam's American critics said they fear he is using the taxpayer-funded trip to raise money and rally support in the Muslim world for the mosque.
"I think there is no place for this," said the Rev. Franklin Graham, who is the son of evangelist Billy Graham and opposes the Islamic center and mosque. "Can you imagine if the State Department paid to send me on a trip anywhere? The separation of church and state -- the critics would have been howling."
At his first event Friday in the Persian Gulf state of Bahrain, Rauf refused to discuss the uproar over plans for the community center two blocks from the World Trade Center site. State Department spokesman P.J. Crowley has said Rauf understands that he cannot solicit funds for the project on his 15-day tour.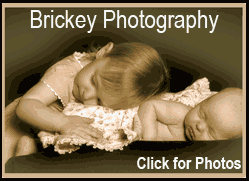 The $100 million, 13-story project is modeled after the YMCA and Jewish Community Center. Rauf and his wife, Daisy Khan, a co-leader of the project, have a long record of interfaith outreach and insist the center will promote moderate Islam.
Opponents have condemned the plan as an affront to families who lost loved ones on Sept. 11, 2001, and the sensibilities of a nation still dealing with the wounds of the attacks. Some critics have accused Rauf of quietly harboring extremist views. The dispute has sparked a national debate on religious freedom and American values and is becoming an issue on the campaign trail ahead of the midterm elections.
In New York, Khan said organizers are sticking with their plan and are not considering scaling it back or changing locations.
"Dropping the plan is definitely not an option at all," she told The Associated Press in a telephone interview Friday.
Rauf has not commented on the controversy since it erupted earlier this summer.
During his visit to Bahrain, he led Friday prayers at a neighborhood mosque near the capital city of Manama, then said that radical religious views pose a security threat in both the West and the Muslim world.
"This issue of extremism is something that has been a national security issue -- not only for the United States but also for many countries and nations in the Muslim world," Rauf said. "This is why this particular trip has a great importance."
He also said he has been working on a way to "Americanize Islam." He provided no specifics but noted that different interpretations of the faith have emerged over the religion's 1,400-year existence.
"The same principles and rituals were everywhere, but what happened in different regions was there were different interpretations," he said. "So we recognize that our heritage allows for re-expressing the internal principles of our religion in different cultural times and places."