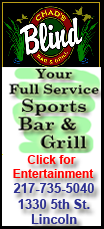 Despite a winless 2009 campaign, Lincoln's players and coaches are bursting with optimism about the potential that lies ahead in 2010.
If there was a silver lining to 2009, it's that the 2010 Railers are hungry.

"I think coming off of the winless season will actually help us," said senior Jordan Sandrolini. "We probably won't be one of the biggest teams, but I really think we'll have one of the biggest hearts of any team when we step on the field."

The main source of coach Jared Shaner's optimism appears to be an offense with a surplus of playmakers.

Taking snaps at quarterback will be James Leisinger, who had a strong finish to the 2009 campaign.
Leisinger will have a number of options at receiver, led by Darvez Stancle, who led the team in yards and receiving touchdowns last season. Stancle will be joined by converted quarterback Stephen Duncan, Brant Summers and Austin Kirby in the receiving core.

Shaner also believes he has multiple explosive options in the backfield.

Running backs Moses Rogers, Brendan Fitzsimmons, Andy Krusz, Jordan Sandrolini and Garrett Cooper are all returning letter winners who are expected to get carries. Newcomer Chris Rufus is also expected to figure in the mix.

The variety of weapons on offense has Shaner excited.

"I feel like we have five or six or seven running backs who I can give the ball to and be comfortable," said Shaner. "The past couple years, I've had some very solid running backs. … There's always that one solid running back every year and then after that, some role players.

"This year, I feel like we have any number of kids. It's a good thought for a coach to have, that you have a lot of kids you want to touch the ball seven, eight or nine times a game."

The talent is there, but execution will be the key.

"If everybody does their assignment, there's no stopping our offense," said Leisinger. "Football is a game of big plays. If people do their jobs, there will be big plays."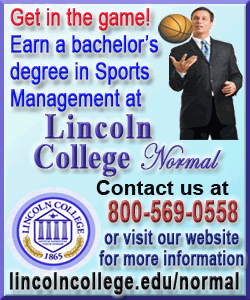 The difference in the offense and the defense is experience.

In some games last season, the Railers started as many as 10 seniors on defense. Only defensive linemen Tedarion Carter and Sawyer Conrady saw extensive time on defense last season.
But Shaner has taken the approach that inexperience is not an excuse for his defense.

"It's a concern," said Shaner. "But what we've told the kids is that when we went to an Illinois State University team camp this year and did seven-on-seven things, we said, 'You're a junior in high school. You've played football five, six or seven years. Inexperience can't be an excuse.'

"We got good experience at the ISU camp. We had a good time. But hopefully, coaching the kids in week one, it'll be a good atmosphere for them. Once the kids are out there and the whistle blows, football is football."
Krusz, who is expected to see extended time at linebacker for the Railers, says the defensive concepts are coming to the group of underclassmen quickly.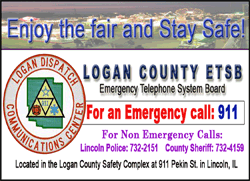 "Right now, we're dropping back to different coverages to protect the pass," said Krusz. "We've got some pretty big tackles with Sawyer and Tedarion. We've got some aggressive linebackers who can fly around. Our corners, if they do their assignments, I think can be one of the best groups in the Central State Eight."

The Railers believe that, if all goes according to plan, the potential exists to snap a 30-year playoff drought.

"I feel like we're a playoff team," said Leisinger. "It's really hard in our conference, with us being one of the smaller schools.

"But I feel like if everybody does their job, we can be one of those playoff teams."
[By JUSTIN TIERNEY]