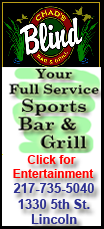 The boos rained down on Busch as he celebrated his 10th Nationwide victory of the season, and second since arriving at Bristol on Wednesday. He won the Truck Series race, and will try to make it a clean sweep Saturday night in the Sprint Cup Series race.
Busch is the defending champion of the Cup race.
He had to work hard to get the Nationwide win, battling for at least a dozen laps with Keselowski for the lead. He finally made the pass with 31 to go, but as he slid in front of Keselowski, Busch didn't have him cleared and contact between the cars sent Busch down the track and back to second.
He promptly drove back up to Keselowski's bumper and intentionally spun him. Keselowski, the Nationwide Series points leader, wound up 14th while Busch survived several late cautions to go to Victory Lane.
"I raced him, raced him, raced him, I don't know, 12-15 laps? I thought I had him cleared up the back and I moved up in front of him and instead of him doing an (Dale) Earnhardt crossover, he decided to just run into the back of me and put me in the fence," Busch said.
"That's Brad Keselowski. So I went down into the next corner and I dumped him. He does it to everybody else, why can't I do it to him?"
The crowd showed its disapproval with strong booing toward Busch, who changed his trademark victory bow for a mock wiping of his eyes like a crying baby.
And Keselowski earned a roar of approval when he vowed payback.
"He did a good job, almost cleared me and took it for granted that I would lift to let him in line and I didn't," Keselowski said. "That's his right. We're going to go to work on beating him next week, and the week after and every other week."