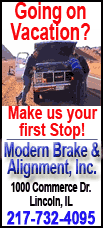 Pedroia spent seven weeks on the DL after he fouled a ball off his left foot on June 25 at San Francisco. He played in two minor league rehab games last weekend, showing no signs of problems.
But the 2008 AL MVP experienced significant pain after going 1 for 3 in Boston's 7-5 victory over the Los Angeles Angels on Wednesday and was scratched from Thursday's lineup.
"Today it's hurting when I walk," Pedroia said before Friday night's game against Toronto. "So I guess the best thing to do is not do anything and let it heal.
"After the second day it was pretty much impossible to keep playing. I have to let it heal. It's not fun."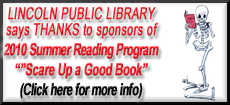 Pedroia said he wasn't sure if the latest setback would end his season.
"I don't know," he said. "I've seen so many doctors I'm kind of seeing everybody. I hope not."
The Red Sox trailed the AL East-leading Yankees by 6 1/2 games and were 5 1/2 back of Tampa Bay in the wild-card race before Friday's games. Infielder Yamaico Navarro was promoted from Triple-A Pawtucket to take Pedroia's spot on the roster.
Pedroia was urged to be upfront with the Red Sox and team medical director Thomas Gill while his left foot is recovering.
"He woke up and he was pretty tender so we sent him over to see Tom to have a scan," Red Sox manager Terry Francona said. "And while it showed really good healing, it also showed there's some healing to go. In layman's terms, they tried to impress upon him a lot that if it hurt, you better tell us because you're then you're going to hurt yourself.
"We appreciate him trying to play because he's really good. At the same time, and I know it's hard for good players to be honest, but if he goes out there and hurts it, then we're looking at something we don't want to look at, and that's a surgery and things like that so that's sort of where we are."