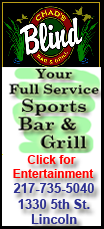 The win, coupled with St. Louis' home loss to San Francisco, increased Cincinnati's lead in the NL Central to 4 1/2 games -- the Reds' largest margin since May 18, 2002, when they held a five-game lead before finishing in third place. They are seeking their first division title since 1995, when they swept the Dodgers in the first round of the postseason.
The Reds had lost their previous 12 games at Dodger Stadium since winning on July 28, 2005.
Bailey (3-2) allowed a run and four hits, struck out six and walked two in his second outing after coming off the disabled list. Last Sunday, the right-hander pitched six innings of three-hit ball in a 2-0 win against Florida after missing almost three months because of inflammation in his shoulder.
Cueto finished serving the seven-game ban he received for his actions during the Reds' bench-clearing brawl with St. Louis on Aug. 10, when he was ejected for kicking several Cardinals players while pinned against the home plate screen. He will start on Saturday night.
Arthur Rhodes pitched a perfect eighth inning and Francisco Cordero a scoreless ninth for his 33rd save in 39 attempts.
Dodgers rookie Carlos Monasterios (3-4) was charged with three runs and eight hits over 4 1-3 innings and had six strikeouts, a career high. Two of the runs were unearned, the result of his throwing error in the fourth. The 24-year-old right-hander came out of the bullpen to make his ninth big league start because Vicente Padilla went on the disabled list with a bulging disk in his neck.
Monasterios needed 25 pitches to get out of a scoreless first inning. After giving up singles by Phillips and Laynce Nix, he got a visit from pitching coach Rick Honeycutt and then struck out Joey Votto, Scott Rolen and Jay Bruce. But in the second, Monasterios made 27 pitches and gave up three singles, including a two-out, run-scoring hit by Phillips.
Jamey Carroll drew a leadoff walk in the third and scored the tying run as Ryan Theriot beat out a suicide squeeze bunt for a hit.