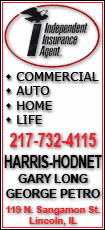 Lee, traded to the Braves on Wednesday after nearly seven seasons with the Cubs, received a standing ovation before his first at-bat and went 0 for 4 in his first game with Atlanta. The big first baseman struck out, flied out and lined out against best buddy Ryan Dempster before striking out against Marmol for the first out of the ninth.
Billy Wagner retired three straight hitters after Darwin Barney's leadoff single in the Cubs ninth, earning his 30th save and No. 415 for his career. He also struck out two to move into a tie with Jesse Orosco for the most Ks by a left-handed reliever with 1,169.
Marmol (2-3) walked Martin Prado, Brian McCann and Alex Gonzalez before Ankiel's hit. His fifth blown save in 26 chances sent the Cubs to their eighth straight home loss -- their longest skid in four years -- and prevented Dempster from winning his fourth consecutive start.
Dempster allowed two runs and four hits in eight innings, retiring the last nine batters he faced. He is 3-0 with a 1.65 ERA in four starts this month.
The NL East-leading Braves, who won for the eighth time in 10 games, lead the majors with 22 victories in their final at-bat. They rank first in the league with 37 comeback wins.
Peter Moylan (5-2) pitched a perfect eighth in relief of Jair Jurrjens, who gave up three runs and nine hits in seven innings for Atlanta.
The Cubs got on the board in the second inning on consecutive two-out singles by Blake DeWitt, Xavier Nady and Koyie Hill. Atlanta tied it in the third on Omar Infante's home run and grabbed a 2-1 lead on Gonzalez's RBI double in the fourth -- the final hit allowed by Dempster.