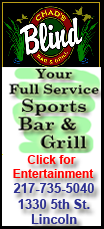 More than 200 teams of off-road enthusiasts also riding motorcycles, dune buggies and four-wheel all-terrain vehicles sped across 530 miles of Nevada desert terrain Friday. A few injuries by mid-afternoon -- broken bones for three bike and ATV riders -- were nothing unexpected, said Allen Condit, a race coordinator.
The sport is inherently dangerous, but race officials don't expect anything similar to the accident that killed eight people and injured 10 Saturday at a race on federal land in California's Mojave Desert. There are fewer spectators, for one thing, and they'll be kept far away from the track.
The California crash, in which a truck sailed over a jump and hurtled into a crowd, initially spurred a review of racing permits in the California desert district of the Bureau of Land Management. BLM Director Bob Abbey announced Friday that the agency will now look at its permits throughout the country.
The agency said it has permitted more than 100 motor races this year, events attended by thousands of people.
Abbey said the agency also launched an internal review of the Mojave Desert race.
"When we permit any activity on the public lands, our first priority is public and employee safety and health," Abbey said. "We will look at these requests carefully and consider the safety record of the individual or organization requesting a permit."
The agency approved plans for a weekend motorcycle race in the same area where the accident occurred. It said the American Motorcycle Association event in the Johnson Valley Open Area was approved after a detailed permit review assessment of public safety and crowd control.
Abbey said the agency planned to have a bigger BLM presence at all events.
"We will not tolerate any deviation from permit requirements," he said.
Best in the Desert Racing Association Director Casey Folks said spectators can only watch the Nevada race -- which has been held since 1996 -- from its start, finish or one of 16 pit stops along the rocky, winding track.
He said spectators in the pits aren't allowed to have alcohol and will be kicked out if they're seen drinking.
And Folks said drivers would be required to come to a complete stop before entering the pit areas, and limited to 25 mph driving through them.
"Ours is a controlled atmosphere," Folks said.
Those rules are far different than what took place in California, where videos of the accident showed a chaotic scene with fans crowding both sides of the track, giving drivers nowhere to go if they lost control.
Lou Peralta, a race promoter with Alta Vista Events in California City, Calif., said he wasn't opposed to the BLM expanding its review but worried that its expanding presence at races could make operations more difficult on small promoters.
"With an increased presence, somebody has to pay for that and that's going to drive away the small promoters, the grass-roots ones," he said. "This is where young drivers learn the sport, learn the basics of the sport."