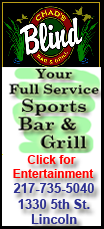 On New England's second offensive play, Brady zipped a 6-yard pass to Welker. On the next play, they hooked up on a 14-yard completion. A third straight pass toward Welker was broken up by the Falcons, but the message was clear.
The NFL's most prolific pass-catcher over the past three years is back. Welker made his return in New England's 28-10 preseason victory over the Atlanta Falcons on Thursday night
"Getting out there catching balls and getting hit was good," said Welker, who has 346 catches during that span but was injured in January during the regular-season finale. "It's a step forward. I'm not sure I'm all there yet."
Buffalo won 34-21 over Indianapolis in Toronto, in Thursday's other preseason game.
For the Patriots (2-0) Brady threw for a touchdown and Fred Taylor ran for a score to cruise past a team that still has some work to do on defense.
Atlanta (1-1) has plenty of weapons on offense, but upgrading the defense is considered the key to challenging Super Bowl champion New Orleans in the NFC South.
The most glaring shortcoming for the Falcons was their inability to get off the field on third down. The Patriots were 11 of 17 in those situations, including a pair of third-and-7 conversions on their opening possession.
"That was our Achilles' heel the previous season, and that's something we've got to get fixed," Atlanta coach Mike Smith said.
But he wasn't real happy with any phase of his team. The first-team offense twice stalled in New England territory and had to settle for field-goal attempts, and Matt Bryant missed one of those. A disputed roughing-the-kicker penalty gave the Patriots a second-chance touchdown.
"I know it's only the preseason, but we didn't play as well as we need to in all three phases," Smith said. "We've got a lot of work to do."
New England reached the end zone on two of its three possessions with the first-team offense. Taylor scored on a 28-yard run, and Brady passed 4 yards to Aaron Hernandez for a touchdown that finished off a 10-for-12, 85-yard performance.
The Patriots seemed to get the most benefit from traveling south early to hold a couple of joint practices with the Falcons.
"It was a good trip," coach Bill Belichick said. "We played well as a team."
Cornerback Dunta Robinson, Atlanta's big free-agent acquisition, missed his second straight preseason game with an ailing hamstring. Two other potential defensive starters, cornerback Brian Wilson and tackle Peria Jerry, also sat out. All are expected to return for next week's game at Miami.
"It will be nice to see a full complement of players out there," Smith said.
Brady's one miscue was a double-pump that allowed Kroy Biermann to deliver a jarring hit, knocking the ball loose. New England recovered, and the offense got another shot when Chevis Jackson was penalized for knocking down Stephen Gostkowski on a 41-yard field goal attempt that was wide right.
Jackson dove for the block and came up short of the kicker, who then fell over the Atlanta player while he was sprawled on the Georgia Dome turf. Smith screamed in protest that Gostkowski was acting, then watched Brady go back to work.