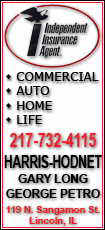 "Trying to find big-picture meaning in monthly economic data is not as productive as evaluating the broader trends that are built over time. This longer view, rather than monthly snapshots, provides the context necessary to understand where we are at and where we might be going," IDES Director Maureen O'Donnell said. "Regardless of July's unusual circumstances, workers must use this time to identify gaps and obtain skills which will position them for opportunities in this emerging economy."

June's preliminary negative job growth report (down 200) was revised in accordance with the federal Bureau of Labor Statistics to a gain of 3,900.
Through June, Illinois has added jobs for six consecutive months for the first time since April 2006. Prior to this six-month trend, Illinois had reported job losses for 20 consecutive months. An unanticipated work stoppage, which has ended and work has resumed, and the conclusion of temporary census positions caused July's payroll to fall 20,200. The fall was expected because the majority of the payroll loss was a result of the work stoppage. The figure is subject to revision. Illinois has added 43,500 private-sector jobs so far this year.
Illinois' manufacturing sector added 3,800 jobs in July, the fifth consecutive monthly gain and the sector's best showing since April 1995. So far this year Illinois outpaces the nation in adding manufacturing jobs: 2.2 percent compared with 1.6 percent. Educational and health services added 2,200 jobs, its sixth month-over-month gain in the past seven months. Professional and business services added 400 jobs, its fifth gain in the past seven months. So far this year, the sectors leading Illinois' growth are professional and business services, up 17,100; manufacturing, up 12,200; educational and health services, up 12,100; and trade, transportation and utilities, up 10,800.
Nationally, the unemployment rate was unchanged in July and remained at 9.5 percent. The nation lost 131,000 positions in July. The expiration of 143,000 temporary census workers outpaced the 71,000 positions added in the private sector. So far this year, the
Illinois economy has grown 0.7 percent, the national economy 0.5 percent.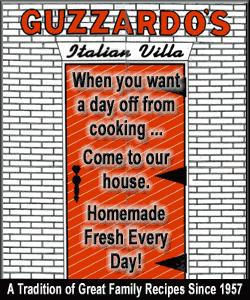 The three-month moving average of Illinois unemployment is down 0.3 points to 10.5 percent in July, the third consecutive monthly decline following 41 straight months of increases. Nationally, the three-month moving average declined 0.1 point to 9.6 percent.
The unemployment rate is not the same measure as those collecting unemployment benefits. The rate identifies those who are out of work and seeking employment. Unemployed workers collecting benefits are counted separately. Individuals who exhaust unemployment insurance benefits or are ineligible for benefits still will be reflected in the unemployment rate if they are actively seeking work.
The Illinois Department of Employment Security administers federally funded employment services and unemployment insurance through its nearly 60 offices, including the Illinois workNet Centers. IDES also receives federal grants to provide and analyze labor market statistics and information.
___
Seasonally adjusted unemployment rates
July
2010

June
2010

July
2009

3-month moving avg.

Illinois

10.3%

10.4%

10.5%*

10.5%

U.S.

9.5%

9.5%

9.4%*

9.6%
* Revised
[Text from Illinois Department of Employment Security file received from the Illinois Office of Communication and Information]