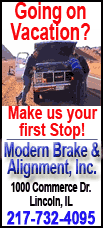 Democrats converged on the fairgrounds on Wednesday for Governor's Day, and Republicans followed on Thursday for Republican Day. Both days focused on getting the crowds geared up for the run for governor and other statewide races.


But the talk among downstate lawmakers focused on hotly contested races in their areas and how hard they are working to get the word out in their districts.


State Sen. Gary Forby, D-Benton, said southern Illinois residents should expect to see a lot of campaigning in his district before Election Day. Although Forby himself is not up for re-election, his Democratic House counterpart, Rep. John Bradley of Marion, is facing a challenger in independent candidate Jason Rice.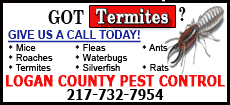 "The fair time is the time usually to kick off the race, so after this you're really going to see people out in the street campaigning," Forby said. "Campaigns are going to really kick off, and everybody's here to get everybody fired up so they're ready to go."

Democrats conceded that this election is going to be tough for members of their party, as the all-important independent voters seem to be moving away from Democrats. In addition to national policy concerns, Illinois Democrats are struggling to avoid being connected to former Democratic Gov. Rod Blagojevich, who was convicted of a felony this week in his federal corruption trial.

Bradley said Democrats can avoid a bad outcome on Election Day if they can stay on message.

"I think we need to remind people why we're Democrats and why the Democratic Party has been a majority party," Bradley said. "The interests that we represent, which are working men and women and children and all the things we stand for. And I think sometimes as a party we've lost our identity, but it's time to regain that and remind people of it."

As the majority party in Springfield and Washington, D.C., Democrats are also receiving the brunt of the anger against incumbents that is sweeping the nation.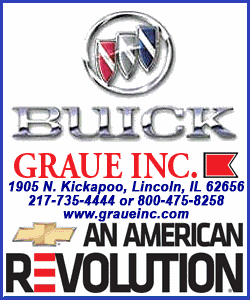 Alternatively, downstate Republicans think this year will be their year. Illinois Republicans view this election as their comeback after years of being associated with former Republican Gov. George Ryan's federal corruption conviction and subsequent imprisonment.

State Rep. Mike Bost, R-Carbondale, said he agrees that the political winds seem to moving in favor of the GOP. The 15-year House member is facing challenges from Democrat Brent Schorfheide and Green Party candidate Charlie Howe.

"What is different is the frustration that the general public, those independents out there are feeling," Bost said. "And the Republicans are coming home. Republicans were upset about the George Ryan years and they're coming home."

Voters will determine the validity of lawmakers' predictions on Nov. 2, when they head to the polls.
[Illinois Statehouse News; By JENNIFER WESSNER]