Senate Bill 377 (PA 96-1435) allows individuals who have accumulated back taxes between June 30, 2002, and July 1, 2009, to pay those taxes penalty-free from Oct. 1 to Nov. 8 without being fined. Tax delinquents who don't pay during the amnesty period will see all interest and penalties double.

Officials hope that by providing an incentive for tax delinquents to cough up their overdue obligations, the program will bring in tardy tax dollars, as opposed to spending state time and energy pursuing the tax delinquents.

The tax amnesty program was initially projected to return about $350 million, a prediction based on projections from the state's 2003 tax amnesty program. However, recent data from the Commission on Government Forecasting and Accountability and the Department of Revenue indicate the program is more likely to return about $170 million.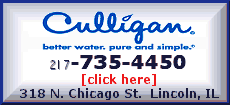 Also this week, two bills were signed into law to encourage solar energy use:
House Bill 6202 (PA 96-1437) changes the date when Commonwealth Edison and Ameren are required to begin ramping up their renewable solar requirement. Previously, the electric suppliers had a 2015 deadline, but they will now be required to show that 0.5 percent of the power is purchased from solar sources by 2012. The requirement will then incrementally increase over time, and 6 percent of power must be purchased from solar sources by 2015.

House Bill 5429 (PA 96-1436) creates a Homeowners' Solar Energy Act that will protect homeowners' rights to develop, install and use solar energy in their homes as long as they follow certain guidelines. The law specifically prohibits homeowners associations and condominium associations from prohibiting the installation of solar panels, but it does not apply to buildings that are greater than 30 feet in height.
Finally, late last week the Quinn administration released its long-awaited internal investigation on the "MGT Push" program. The report was released Aug. 13, just two days after the governor's office refused to participate in a legislative inquiry into the program.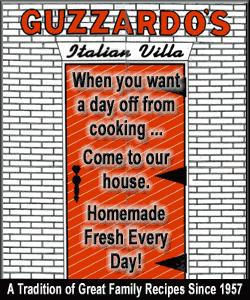 The "MGT Push" program, which released hundred of inmates, including violent offenders, almost immediately upon their arrival within the state corrections system, was a "failure," according to the retired judge charged with spearheading an investigation into the program.
Former Judge David Erickson's report, first commissioned in December, declared the Meritorious Good Time Push program a failure and said the Quinn administration used the program as a means of reducing prison populations, rather than rewarding inmates for good behavior.
The report said "inmates had to do little or nothing to demonstrate 'meritorious' conduct deserving MGT Credit awards and then, given the perceived irrevocability of MGT Credit, could do nothing to jeopardize their awards.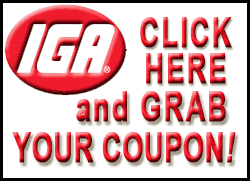 "Under MGT Push and under the old MGT program, inmates were labeled as 'meritorious' simply by virtue of being delivered into DOC custody."
The release followed the first meeting of a special Illinois Joint Investigatory Panel on Early Release, formed by Senate Republican Leader Christine Radogno, R-Lemont, and House Republican Leader Tom Cross, R-Oswego.
The report prompted Radogno and Cross to again renew their request for the administration to testify before the panel.
[Text from file sent on behalf of Sen. Larry Bomke by Illinois Senate Republican staff]