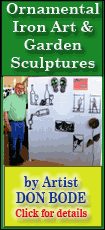 With each new year, coordinators of the festival bring surprising new additions for everyone to enjoy. In 2009 crowds were entertained by PWE professional wrestling out at the Logan County Airport.

"This was an attempt to broaden our appeal to a larger crowd and engage the crowd during non-balloon activity times," says Heidi Browne, event coordinator for the Lincoln/Logan County Chamber of Commerce.

This weekend, in addition to live professional wrestling, the crowd will be entertained by belly dancers, stilt walkers and glow poi dancers during non-balloon activity times. There will be a section set up for children to take free lessons for stilt walking.
"It is our desire to continue to bring additional new activities each year so festival goers see the value of their time and money spent at our event," says Andi Hake, executive director of the chamber of commerce.
"It has been important for us to bring a balloon presence back downtown, and last year we found a safe way to accomplish this task. We coordinated with our local pilots to have a cold air inflation of a brightly colored balloon downtown, so festival patrons could walk through. This was a huge hit and we plan to bring this downtown balloon activity back this weekend along with many other entertainment options," Hake said.
A parade to kick off the festival weekend is another new addition, and the chamber hopes this will be a repeat success in years to come. The parade will be comprised of balloon pilots, local businesses, police cars and fire trucks along with entries from many clubs and organizations. The American Legion will lead off the parade, carrying the American flag.
Parade lineup will take place down Wyatt Avenue and start at 3:30 p.m. on Kickapoo Street, traveling north to Pulaski Street, taking a right and traveling to McLean Street, taking a left and continuing toward Latham Street, taking a left around the park to Kickapoo Street, taking a right onto Kickapoo Street, traveling north to Airport Road, turning onto Airport Road and entering the main gates of the festival just in time for the start of the weekend's activities.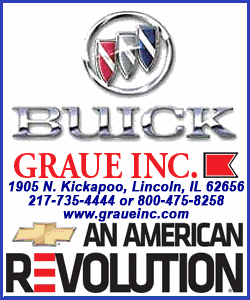 On Thursday at 5:30 p.m., the Lincoln/Logan County Chamber of Commerce is hosting a ribbon-cutting ceremony at the main festival gate off Airport Road, at the Logan County Airport, to honor the 22nd anniversary of the balloon portion of the festival. In addition to the ribbon-cut, local pilots will fly to give a preview of what to expect Friday through Sunday.
Immediately following the ribbon-cut, the community is invited to Maple Ridge Care Centre for their 12th annual party to kick off the festival. The event will include a dinner and a live band for entertainment until 8:30 p.m.
The weekend of exciting, fun-filled activities at the Logan County Airport will include 36 beautiful hot air balloons launching several times throughout the weekend and glowing both Friday and Saturday evening. The festival will feature new live entertainment including Rock of Ages on Friday night and The Brat Pack on Saturday night, professional wrestling provided by PWE, tethered balloon rides, and family games and activities.
On Saturday at 9:30 a.m., the chamber of commerce will host another ribbon-cut to celebrate the 37th annual Art Fair portion of the festival and all the other downtown festival activities. This event will take place on the corner of Pekin and Kickapoo Street.
The fine art fair has grown into an entire downtown festival including The Art of Wine, an Illinois wine-tasting event, along with a craft fair, flea market and downtown shopping at Lincoln's unique shops. The downtown portion of the festival will also feature games and activities for families.
Sunday there will be an antique car show around the square and an 1800s craft fair at Postville Courthouse.
Check out all the Lincoln Art & Balloon Festival activities and a complete, detailed schedule at www.lincolnillinois.com.
[Text from file received from the Lincoln/Logan County Chamber of Commerce]