Lincoln city fire and rescue calls
Monday, Aug. 23
8:11 a.m. -- Called to the intersection of South College and Sixth Street due to a motor vehicle accident with no injuries.

12:15 p.m. -- Good-intent call to the 1000 block of North College Street.

2:07 p.m. -- Assisted EMS in a call to the 200 block of College Avenue.

7:23 p.m. -- Called for a hazmat release investigation in the 1100 block of Keokuk. It turned out that there was no hazmat situation.
[LDN]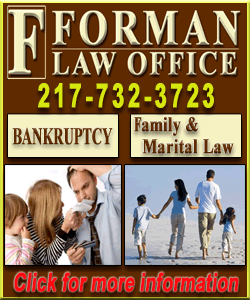 Other recent fire and rescue calls