The first readin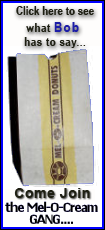 g will be numerical: the Commerce Department's latest estimate of the economy's growth from April through June, as measured by the gross domestic product. Economists expect that GDP rose at a very modest annual rate of 1.4 percent.
The second assessment will come in a speech by Federal Reserve Chairman Ben Bernanke, who speaks at a conference in Jackson Hole, Wyo.
Stock index futures, which tend to forecast the opening of trading, are higher. Dow Jones industrial futures are up 26 at 9,993. Standard & Poor's 500 futures are up 3.50 at 1,048.30. And Nasdaq 100 futures are up 3.8 at 1,771.2.