The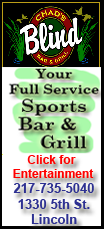 latest move raises the stakes in the bidding war for the little-known data storage maker.
The $27-per-share offer is worth three times the price of 3Par before the bidding war broke out.
3Par, of Fremont, Calif., says its board continues to recommend the Dell offer.
HP and Dell, two of the world's largest personal computer makers, are looking at 3Par as a way to build up their "cloud computing" businesses, which involve delivering software, data storage and other services to customers over the Internet.
In premarket trading, 3Par shares rose to $28.20 from Thursday's close of $26.03.