The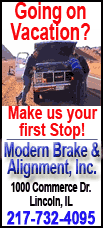 makeover outlined Thursday will result in about 130 layoffs this fall, USA Today Publisher Dave Hunke told The Associated Press. That translates into a 9 percent reduction in USA Today's work force of 1,500 employees. Hunke didn't specify which departments would be hardest hit.
The management shake-up affects both the newspaper's business operations and newsroom.
Like most newspapers, Gannett Co.'s USA Today has been cutting back in recent years to offset a steep drop in advertising that is depleting its main source of income. To compound the problem, fewer readers are paying for newspapers as free news proliferates on the Web.
Those challenges triggered the most dramatic reorganization since USA Today first hit the streets in 1982 with a then-unique blend of shorter stories surrounded by colorful graphics and pictures.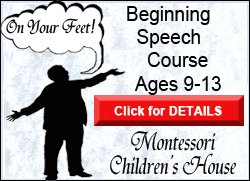 "This is pretty radical," Hunke said of the shake-up. "This gets us ready for our next quarter century."
In the first wave of change, USA Today, which is based in McLean, Va., will no longer have separate managing editors overseeing its News, Sports, Money and Life sections.
The newsroom instead will be broken up into a cluster of "content rings" each headed up by editors who will be appointed later this year. The newly created content group will be overseen by Susan Weiss, who had been managing editor of the Life section. As executive editor of content, Weiss will report to USA Today Editor John Hillkirk.
"We'll focus less on print ... and more on producing content for all platforms (Web, mobile, iPad and other digital formats)," according to a slide show presented Thursday to USA Today's staff. The AP obtained copy of the presentation.
In a move that may raise conflict-of-interest questions, Weiss will have a "collaborative relationship" with USA Today's newly appointed vice president of business development, Rudd Davis, according to one slide.
Davis, the founder of sports website BNQT.com, is being brought in to oversee new business opportunities and brand licensing among other things. BNQT, which focuses on sports such as skateboarding and skiing that appeal to younger audiences, was bought by Gannett in 2007.
Thursday's slide presentation also said USA Today's restructuring will "usher in a new way of doing business that aligns sales efforts with the content we produce."
In separate interviews, both Hunke and Hillkirk said the newspaper won't allow its need to generate more revenue interfere with its commitment to the First Amendment or investigative journalism.
"Under no circumstances do we ever compromise our integrity," Hunke said. "But I don't see any problem with finding out ways to build out strategies that work for advertisers. Frankly, if we do that, we will have a very prosperous future and we are going to stay in the journalism business."