Bench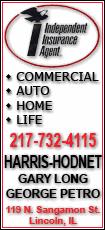 mark crude for October delivery was down 22 cents at $73.14 a barrel at late afternoon Kuala Lumpur time in electronic trading on the New York Mercantile Exchange. The contract rose 84 cents to settle at $73.36 on Thursday.
Crude has tumbled to near $70 from a high of $82.55 a barrel earlier this month, drawing buyers in the past two days on the expectation that prices will rebound again.
But the rally was short-lived amid gloom about the global economy. Asian stock markets were mostly weaker Friday in line with Wall Street's overnight declines. The U.S. is expected revise down economic growth for the April-June quarter when it releases an updated GDP report later Friday.
"The pull back in oil is driven by corresponding declines in Asian equity markets. Oil will continue to be under pressure because of general pessimism in the market," said Victor Shum, an energy analyst at consultancy Purvin & Gertz in Singapore.
Federal Reserve Chairman Ben Bernanke is delivering a speech early Friday that investors hope will shed light on how weak the U.S. economy really is and whether the Fed may take more steps to revive it.