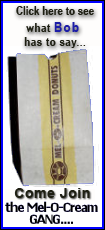 The Televisa network reports that the explosion happened early Friday in front of its offices in the capital of Tamaulipas, the same state where the bodies were found earlier this week on a ranch believed to be operated by drug traffickers.
Televisa says that none of its employees was injured, but the explosion damaged the building and knocked out its signal in the city. It was felt for blocks.
Tamaulipas has become one of Mexico's most violent battlegrounds for drug cartels fighting over territory.