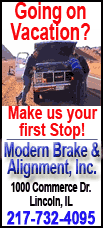 Robert Blagojevich expected to learn when he'd again stand trial alongside his sibling, after a jury deadlocked last week on all four corruption charges against him and 23 of 24 charges against the former governor.
Instead, attorney Michael Ettinger called near the start of a Thursday hearing to set a retrial date, saying prosecutors were dropping corruption charges against Robert Blagojevich even as they prepared to retry his brother.
"Mike called within five minutes and said, 'Hey, you're out of it, it's over, you're free, it's done,'" Blagojevich, 55, said in an interview at his son's home on Chicago's North Side.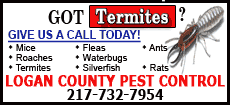 With that, Robert Blagojevich was getting his life back. And federal prosecutors were sharpening their focus on their main mission: convicting the impeached Illinois governor in a retrial now set for early next year.
Jurors who deadlocked last week on all but one of 24 charges in the first trial described the case against Robert Blagojevich as by far the weaker of the two. And they said the former Army officer presented an earnest, sympathetic figure when he insisted on the witness stand that he and his brother did nothing wrong.
Robert Blagojevich's attorneys said prosecutors first signaled their desire to simplify their strategy Wednesday, when they privately offered to separate his case from the former governor's. Still, he was surprised when the charges were dropped.
"When it comes to my brother I've become accustomed to being an afterthought," Robert Blagojevich said while celebrating at his son's Chicago condo. "I've been an afterthought in this whole trial, this whole process. I was a very small part of the six-year investigation."
Legal analysts said it was a rare but strategic step by the government.
"It is a very smart move on the part of prosecutors," said Bill Healy, a Chicago-based jury consultant. "This should really worry Rod, because they can focus like a laser on him now."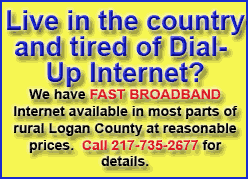 Judge James Zagel said Rod Blagojevich's retrial will start the week of Jan. 4. He also said he probably won't allow the former governor more than two taxpayer-funded lawyers when the case begins anew -- though he might allow more if lawyers volunteered or were financed by a benefactor.
Rod Blagojevich's attorneys argued he needed the half-dozen attorneys he had during the first trial, and said afterward they would meet with him before deciding on any defense team changes.
In court, prosecutors said their decision to drop charges against Robert Blagojevich was based on his less central role in alleged schemes to sell or trade an appointment to President Barack Obama's old Senate seat and to pressure people for campaign donations.
Robert Blagojevich had not heard from his brother three hours after the charges were dropped, though the former governor left a voicemail about an hour later. While the two have had a strained relationship, Robert Blagojevich said he felt bad for his sibling.
"The government failed to prove their case against my brother," he added. "With the exception of one charge, he's now a convicted felon. ... He's been impeached, he's been shamed, he's been disgraced as a governor -- I don't know how much more you can do to a guy."