In an hourlong forum with his five primary rivals, Rangel boasted of helping to pass more Obama-backed legislation than any other member of Congress. Rangel repeatedly called Obama a great president on issues ranging from his stewardship of the economy to his support for a proposed Islamic center near ground zero.
"I cannot think of a more exciting president this country's had, certainly since I've been in the Congress," the 40-year House veteran said.
A House panel has charged Rangel, the former chairman of the House Ways and Means committee with 13 ethics violations and he is likely to face trial shortly after the Sept. 14 primary. Rangel has insisted on seeking re-election, even after Obama suggested in an interview earlier this month that the congressman might want to "end his career with dignity."
That comment prompted a retort from Rangel at an earlier campaign forum. The president, Rangel said, hasn't "been around long enough to determine what my dignity is." Rangel has also criticized Obama's handling of the Iraq war and at one point compared the president to former Republican Vice President Dick Cheney.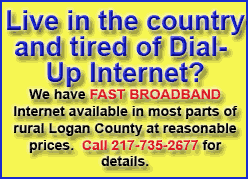 The largely friendly debate Thursday found Rangel and his rivals mainly in agreement on most issues. All said the economy was still weak and agreed that the stimulus package passed by Congress last year had helped forestall a more serious crisis.
The candidates all called for comprehensive immigration reform and criticized efforts by Arizona and other states to crack down on illegal immigration. And they uniformly opposed extending former President George W. Bush's tax cuts for the rich.
New York's 15th Congressional District, which includes Manhattan's Harlem neighborhood, is one of the most reliably Democratic in the country.
Rangel warned his rivals they were unlikely to see any cooperation with Republicans on most of the issues they cared about and wouldn't even get much from other Democrats.
"Many Democrats are not supportive of the president," Rangel said, drawing a tough retort from rival Adam Clayton Powell IV, a state assemblyman and son of the legendary Harlem lawmaker Rangel defeated in 1970.