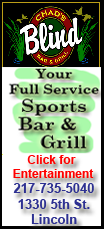 As of Thursday, candidates for state and federal office had spent $395 million on ads for the November elections, compared with $286 million at this point in the 2006 midterms. More than half the ads have been negative.
Political parties and outside groups have been more negative, going on the attack in nearly 80 percent of their ads while spending $150 million, $41 million ahead of the 2006 pace.
The numbers -- compiled by Evan Tracey, who tracks political ads as president of CMAG, a division of Kantar Media -- reflect a need by candidates and their allies to define opponents quickly to an increasingly engaged electorate. Those who don't have paid the price.
Bill McCollum, running for Florida governor, and Lisa Murkowski, running for re-election as senator from Alaska, may have fought back too late in their respective Republican primaries. Their opponents attacked them early and often, costing McCollum the election Tuesday and leaving a stunned Murkowski on the edge of defeat.
In Arizona, Sen. John McCain beat his primary challenger, former Rep. J.D. Hayworth, with a fierce advertising counterpunch, proving what politicians hate to admit -- negative wins. And in Nevada, Senate Majority Leader Harry Reid, his GOP opponent and the outside groups that are helping them could set the tone for the remainder of the year in a campaign that would scorch the Mojave Desert.
The onslaught seeks to influence an electorate that is anxious and angry over the economy and demanding change. In that environment, undecided and independent voters are less likely to wait to make up their minds.
"The concrete is setting up early," said Wes Anderson, a Republican pollster working on a number of House contests.
The explosion in pre-Labor Day advertising also comes amid a high number of contested primaries, a growing move toward early voting, and more lax campaign finance rules that make it easier for corporations and unions to participate in elections.
Murkowski was the target of a concerted ad campaign by the tea party movement. The California-based Tea Party Express spent nearly $590,000 -- about $400,000 during the final two weeks of the contest -- on behalf of her challenger, lawyer Joe Miller. The ads portrayed Murkowski as a liberal Washington insider who was not sufficiently committed to repeal President Barack Obama's health care law.
Murkowski, the daughter of a former Alaska governor and senator, Frank Murkowski, chose not to respond to the ads until late in the campaign. She now trails Miller in the vote and is placing her hopes on absentee ballots that will take days to count.
In Florida, the GOP gubernatorial primary winner, Rick Scott, and McCollum and the outside groups that helped them spent more than $70 million.
Scott, who built the giant Columbia/HCA hospital chain in the 1990s, financed his own campaign, swiftly airing ads casting McCollum as part of the governing establishment. In one ad, aired by a group mostly financed by Scott's wife, a female narrator suggested McCollum should be changed like a baby's diaper. "Bill McCollum's record stinks," she said.
McCollum and his allies fought back, citing Scott's forced resignation from the hospital chain amid a Medicaid/Medicare fraud investigation. (Though the company paid a $1.7 billion settlement, Scott was not charged and has said he knew of no wrongdoing.) The race ultimately tightened, but Scott prevailed.