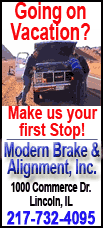 The state's former chief judge, acting as a special counsel, called Paterson's testimony "inaccurate and misleading" and has asked a district attorney to consider a perjury investigation.
That doesn't necessarily mean that Paterson, who rose to office in 2008 when Gov. Eliot Spitzer resigned amid a prostitution scandal, will ever be charged, though. Former prosecutors say perjury is a notoriously difficult charge to prove, if it's pursued at all.
"If everyone in that Capitol who lies is going to be charged with perjury, the district attorney better hire a lot more prosecutors," said David Grandeau, former head of the state's lobbying commission and a widely respected investigator of misconduct in a capital that's earned a national reputation for it.
In a report Thursday, former state Chief Judge Judith Kaye noted four of five of Paterson's tickets to the World Series opening game between the Yankees and the Philadelphia Phillies were paid for shortly afterward, following a press inquiry from the New York Post newspaper.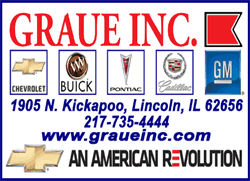 Kaye said there's a question whether the Democratic governor gave "intentionally false testimony" to the state Commission on Public Integrity about having written an $850 check in advance for two tickets.
However, Kaye said the perjury issue was "clouded" by the way Paterson's testimony was given, with the entries read aloud to the legally blind governor. If Paterson had personally examined the check used to pay for two tickets, which was not in his handwriting, that "would have been obvious to the governor," she said.
Paterson's private attorney, Theodore Wells Jr., said Paterson didn't lie, and he noted Kaye's report doesn't recommend bringing charges or conclude Paterson intended to give false testimony.
"We are therefore hopeful that (Albany County District Attorney David) Soares will ultimately conclude that no criminal charges are warranted," he said.
Paterson eventually paid for the tickets, but the question is if he had always planned to and if testimony about the tickets was truthful.
Former Albany County prosecutor Paul DerOhannesian II, a defense attorney not involved in the Paterson case, called perjury "a tough charge." But he added that "certainly politicians and celebrities are more susceptible to these charges."
He noted that a jury was deadlocked on all but one of 23 charges in the corruption case against former Illinois Gov. Rod Blagojevich, a charge of lying to the FBI. But he also said the Albany County district attorney, a Democrat, will have great discretion to decide if there's a basis for pursuing perjury against the governor, whose term ends Dec. 31, and if it's in the public's best interest.
In Paterson's case, DerOhannesian said "there certainly is a basis ... many individuals get charged with less."
Grandeau said getting the baseball tickets probably didn't violate state law because Paterson was acting as part of his official duties. But he said the stories that followed from the governor's chamber are most troubling.
"So if the governor did nothing wrong, deal with the public fallout of the governor taking free Yankees tickets," Grandeau said.
He noted, however, that a perjury case would be complicated because the case involves what check the legally blind governor was shown, what he had in his hand and what he had filled out.