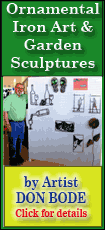 So far, in their only dinner outings since arriving on Martha's Vineyard last week, the president and his wife have twice eaten at restaurants that feature locally grown fruits, vegetables and herbs.
And the White House has let it be known that the meals being cooked at their rented vacation compound feature all manner of things from farms and gardens on this island off Cape Cod.
It seems the passion for freshness behind first lady Michelle Obama's backyard garden at the White House hasn't taken a holiday during her family's stay here.
"Our real focus and mission, what we're really committed to, is local and sustainable food," said Mary Kenworth, owner of the State Road Restaurant in West Tisbury, where the Obamas dined Tuesday night. "We have our own vegetable garden in the back, and we buy produce from 20 different suppliers on the island."
Kenworth declined to reveal what the Obamas ordered for entrees but said their table shared an appetizer of lobster tempura served with island corn succotash and a lemon vinaigrette sauce. The restaurant just opened last year, but already it's a favorite of Vernon Jordan, the Washington power-broker and longtime Vineyard resident who was among the friends joining the first couple.
The other restaurant the Obamas dined at with friends was The Sweet Life Cafe in Oak Bluffs, on Monday. It was the second consecutive year they've gone to the restaurant, which features "contemporary French-American cuisine with an accent on local catches and produce," according to its website.
The locally grown and raised food movement is, of course, not native to Martha's Vineyard or new with the Obamas. But the first lady especially has lent it her cachet. Its backers say supporting local farms, fishermen and ranches not only yields fresher foods, it indirectly helps preserve rural areas against encroaching development and minimizes environmental damage from mega-farms, slaughterhouses and long-distance trucking.
For much of the Obamas' planned 10-day stay, they've remained at Blue Heron Farm, a multimillion-dollar hideaway with its own gym, basketball court, guesthouse and stretch of beach.
But the Obamas brought along chef Sam Kass, who cooked for them in Chicago before joining the White House staff last year. Kass is also a driving force behind the White House herb and vegetable garden and advises the Obamas on nutrition.
Asked what he's been cooking here, Kass thanked a reporter by e-mail for "reaching out" but passed along questions to the first lady's press office.
A spokeswoman there, Semonti Stephens, wouldn't reveal the menu. But she was pleased to report it featured these items grown on Martha's Vineyard: basil, cilantro, corn, kale, lettuce, peppers, potatoes, radishes, rosemary, tomatoes and turnips.