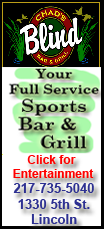 Joining African leaders at the festivities was Sudan's president who faces charges of genocide and crimes against humanity in connection with violence in Darfur, where U.N. officials estimate 300,000 people have died.
It is only the second time that Omar al-Bashir has risked arrest by traveling to a member state of the International Criminal Court since he was first charged in 2009. The ICC has no police force and depends on member states to enforce its orders.
Human rights groups had urged the Kenyan government to bar al-Bashir from the festivities but Kenya's foreign minister defended al-Bashir's presence.
"He is a head of state of a friendly neighbor state," Foreign Affairs Minister Moses Wetangula said. "We invited all our neighbors and they honored the invitation."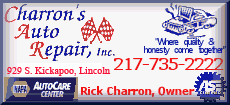 The leader of the most powerful rebel group in Darfur urged Kenya to hand over al-Bashir to the ICC.
"His presence there is a slap on the souls of the victims of the genocide in Darfur," said Ahmed Hussain Adam, spokesman for the Justice and Equality Movement.
Kenya's new constitution is part of a reform package that leaders there committed themselves to after signing a power-sharing deal in February 2008. That deal ended violence that killed more than 1,000 people following Kenya's disputed December 2007 presidential vote.
"Whether Kenya allows a suspected war criminal into Kenya is a test of the government's commitment to a new chapter in ensuring justice for atrocities," said Elise Keppler, senior counsel in the International Justice Program at Human Rights Watch. "The Kenyan government should stand with victims, not those accused of horrible crimes, by barring al-Bashir from Kenya or arresting him."
Friday's event comes after an overwhelming majority of Kenyan voters adopted the new constitution in an Aug. 4 referendum. President Mwai Kibaki's signature formally marks the end of a decades-long struggle to cut down the massive powers of the presidency.