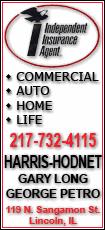 Marines are protecting the pink, one-story funeral home where the bodies were taken after being discovered on a ranch Tuesday, bound, blindfolded and slumped against a wall.
Tamaulipas state Assistant Attorney General Jesus de la Garza said Thursday that 15 bodies had been identified: eight from Honduras, four from El Salvador, two from Guatemala and one from Brazil. Diplomats from several of those nations traveled to Mexico to help identify them, and Mexico's National Human Rights Commission sent investigators to monitor the process.
The government's chief security spokesman said the migrants were apparently slain because they refused to help a gang smuggle drugs.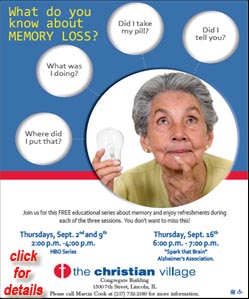 "The information we have at this moment is that it was an attempt at forced recruitment," Alejandro Poire told W radio. "It wasn't a kidnapping with the intent to get money, but the intention was to hold these people, force them to participate in organized crime -- with the terrible outcome that we know."
The victims of what could be Mexico's biggest drug-gang massacre were traversing some of the nation's most dangerous territory, trying to reach Texas. The lone survivor said the assassins identified themselves as Zetas, a drug gang that dominates parts of the northern state of Tamaulipas.
In San Fernando, a crumbling colonial town of about 30,000 on Mexico's Gulf coast, most people interviewed by The Associated Press were afraid to give their names.
A funeral home employee said the dead were stored in a refrigerated truck in the parking lot, where flies buzzed above white powder spread over bloodstains.
"This is frightening. It's horrible," said a tortilla stand worker in the crumbling colonial town of about 30,000 on Gulf coast.
"It smells like death. I vomited," his friend added.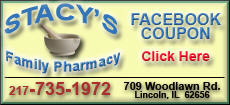 Rights advocates warn that migrants are increasingly being kidnapped, killed and exploited by gangs as they travel through Mexico toward the United States, and they say Mexican authorities' indifference is letting the problem escalate.
"We disagree with the government that it is a consequence of battles between criminal groups," said the Rev. Pedro Pantoja, director of the Casa del Migrante in Saltillo in neighboring Coahuila state. "The permissiveness and complicity of the Mexican state with criminals ... is just as much to blame."
The National Human Rights Commission estimated in a report presented last year that nearly 20,000 migrants are kidnapped each year based on the number of reports it received between September 2008 and February 2009 -- numbers the federal government disputes.
Mauricio Farah, who coordinated the report, said goverment corruption is at the heart of migrant abuse in Mexico.
"We are talking about the complicity of several authorities along the migrant route," Farah told MVS Radio on Thursday. "Forty, 80, 100 migrants inside trucks or on the trains can not pass unnoticed by the authorities ... on the contrary what happens is that they are in collusion with drug gangs."
Commission president Raul Plascencia said Thursday that authorities never responded to its recommendations or demands for greater security for migrants.
"This escalation of the violence ... demands results from the government in finding who is responsible," he said.
In an April report, Amnesty International called the plight of tens of thousands of mainly Central American migrants crossing Mexico for the U.S. a major human rights crisis.
The report said that although the government has made some small improvements, it continues to give the issue low priority, despite the widespread involvement of corrupt police.
Marines discovered the horrific massacre after the survivor, 18-year-old Luis Freddy Lala Pomavilla of Ecuador, staggered wounded to a military checkpoint. He is now recovering from a gunshot to the neck at a hospital.
Lala's family told Ecuador television Thursday that he left his remote Andean town two months ago in hopes of reaching the U.S.