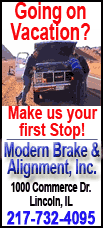 If the St. Louis Cardinals don't start beating last-place clubs, they won't have any postseason joy, either.
Ian Desmond singled home Nyjer Morgan in the bottom of the 13th inning and Washington overcame Albert Pujols' 400th home run in an 11-10 roller-coaster win over the Cardinals.
"I don't really know what big league playoff baseball feels like -- I'm sure the atmosphere is a little bit more hectic - but that was a great-played game by both sides," said Desmond, who finished with four hits and three RBIs.
Morgan was hit by a pitch from Blake Hawksworth (4-8) while squaring to bunt leading off the 13th, then advanced to third on Alberto Gonzalez's one-out single. With the infield in, Desmond bounced a grounder up the middle to end the Nationals' four-game losing streak.
The Nationals used eight pitchers, the Cardinals seven, and Washington went through every position player available. There was at least one run scored in every inning from the second through the ninth. The Cardinals scored four in the top of the ninth to take a 10-8 lead, but Roger Bernadina's two-run homer to right-center off Ryan Franklin sent the game to extra innings. At one point, the clock and scoreboard were in sync: It was 10-10 at 10:10.
"That game had all the elements: comebacks from both clubs, timely hitting, good baserunning, good defense," Washington manager Jim Riggleman said. "It had a little bit of everything."
Doug Slaten (4-1) pitched a scoreless inning for the Nationals, who broke out of their offensive doldrums with 16 hits. Washington had been shut out three times in the past week.
It all capped what had already been a busy day at Nationals Park, with Washington introducing this year's No. 1 overall draft pick, Bryce Harper, and having an MRI performed on last year's No. 1 overall selection, Stephen Strasburg. His test results are to be released Friday.
Pujols hit his milestone homer leading off the fourth, but it couldn't stop a St. Louis slide that has come at an inopportune time in the playoff race. The Cardinals have lost three straight and eight of 11 - including a demoralizing two in a row to last-place Pittsburgh before arriving to play last-place Washington.
"We've got to win ballgames, that's what it comes down to," starting pitcher Chris Carpenter said. "It doesn't matter how we do it, whether it's 15-14 or 1-0, we've got to win ballgames, and unfortunately I didn't pitch well enough tonight to give my team a chance."
Pujols sent an 0-1 fastball from Jordan Zimmermann into the right-center seats to become the 47th major league player to reach 400 homers, and the third-youngest to do so. Pujols stood and admired the shot, then was mobbed by teammates when he returned to the dugout.
"It's a special milestone," Pujols said, "but I don't play for numbers."