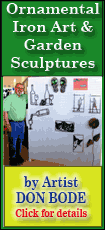 Jackson allowed three hits and walked two, improving to 2-0 with a sparkling 0.96 ERA in four starts since he was acquired from the Arizona Diamondbacks on July 30. The right-hander, who threw a no-hitter on June 25 at Tampa Bay, has struck out 34 in 28 innings with Chicago.
The White Sox ended a streak of five consecutive series losses, winning a set for the first time since they took three of four at Detroit from Aug. 3-5. They had lost seven of their last 10 games and 11 of 16 overall.
Rios finished with three hits and three RBIs for Chicago, which had 12 singles among its 14 hits. Carlos Quentin, Paul Konerko, Alexei Ramirez and Mark Teahen each singled in a run.
Tony Pena got three outs to finish the four-hitter as Baltimore was shut out for the 10th time this season.
Jake Arrieta (4-6) lasted just four innings for the Orioles, yielding four runs and seven hits. The 24-year-old right-hander is 0-3 with a 4.32 ERA in his last three starts.
Now, the White Sox go from the bottom of the AL East to the top, with the New York Yankees coming to town for a three-game series. New York, tied with Tampa Bay for the division lead, is scheduled to send A.J. Burnett to the mound Friday night against Freddy Garcia.
The Orioles dropped to 13-10 since Buck Showalter took over as manager on Aug. 3, then headed to the West Coast for a weekend series against the Los Angeles Angels.
Arrieta walked three during a 35-pitch first inning but allowed only one run, on Quentin's single to center. Ramirez left the bases loaded when he hit a fly ball to right on a 3-1 pitch for the final out.
Ramirez bounced back in the third, driving in Konerko with a base hit to make it 3-0. Konerko singled in Rios and moved to second on A.J. Pierzynski's hit before Ramirez came to the plate.
Rios finished the scoring with a drive to left off Armando Gabino in the eighth. It was his 18th of the season.