Now he lives here.
The Vikings acquired Camarillo in a trade on Wednesday for cornerback Benny Sapp. Minnesota is hoping the shifty slot receiver can help add depth to a group that is depleted with Sidney Rice's hip injury and Percy Harvin's migraines.
"It's hard," Camarillo said after a practice at the Metrodome on Thursday. "It's incredibly difficult because South Florida was home. I've moved. I've left that behind. I'm just excited to be out here playing football."
Camarillo was an unknown coming out of Stanford in 2006. He spent one season with San Diego before going to the Dolphins. Despite tearing an ACL in 2008, Camarillo has rebounded to catch 105 passes for 1,165 yards and two touchdowns in the past two seasons.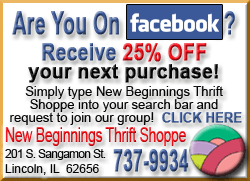 He was targeted 73 times last season and did not drop a pass, an impressive level of consistency that made him attractive to the Vikings, who have a dearth of proven producers at receiver.
"I've said it about a thousand times, a receiver by definition should receive," coach Brad Childress said. "He's got A-plus hands. If you put a ball around him, he's got great 'pluck' characteristics."
The Vikings sure need all the pluck they can get. Rice, who led the team in receiving and earned a Pro Bowl berth last season, will likely miss the first half of the season after having hip surgery on Monday.
Harvin, the reigning offensive rookie of the year, has only participated in six practices this preseason while struggling with migraines. He missed practice again on Thursday while having some more tests done and Childress said he will not play until doctors have cleared him.
The Vikings signed free agent Javon Walker on Tuesday, hoping the veteran can regain the form that made him a feared deep threat in his early days with Green Bay and Denver. Then they added Camarillo on Wednesday as insurance in case Harvin continues to miss time with his headaches.
Camarillo goes from catching passes from youngster Chad Henne to being on the receiving end of throws from Brett Favre in Minnesota.