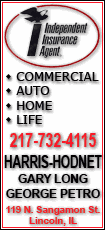 The Illinois Farm Bureau hosted the Illinois Agriculture Legislative Roundtable Wednesday at a farm in tiny Downs.

Republican Mark Kirk and Democrat Alexi Giannoulias both made their case for Senate to the group of 150 or so farmers and farm group leaders. They both agreed that Illinois agriculture, the state's No. 1 industry, needs to say that way. But the candidates differed on how.

They faced questions about ag policy, transportation, taxes and environmental regulations.

Giannoulias walked the line and said that environmental rules and limits mean one thing to someone living in the Chicago suburbs but something completely different to downstate farmers.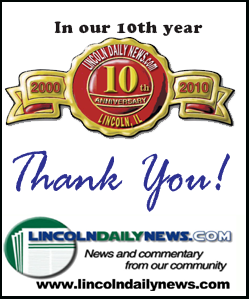 "It's less about blocking than it is about making sure the EPA works with the agriculture community and take their input," he said. "And the biggest complaint (from farmers) is more of an overall complaint that there is not even a conversation taking place, and I think that's important because a lot of these regulations have a big impact on these farmers."
Kirk echoed the message that environmental law must walk that line. He said to let "the science" become key.
But the agreement ended over the extension of the federal estate tax. Giannoulias said the tax should be revived, though he wants a $10 million carve-out for family farms.
Kirk said the better answer is to let the tax die and not get into the sticky business of carve-outs.
"Why would you just exempt a family farmer and not exempt family-owned businesses across Illinois who happen not to be in farming?" he said.
Kirk said killing the so-called death tax would spur growth and small businesses.
But the event was more than just a chance for the candidates to try to massage their message for the farm crowd. The 150 farmers and farm group leaders will go home and talk to a lot of people about what they heard.
Chad Schutz, a farmer from Whitehall who is also an Illinois Farm Bureau leader, said that could end up being tens of thousands of people.
"As far as Illinois Farm Bureau goes, we pack a pretty good punch as far as membership goes," Schutz said. "We have over 400,000 members statewide. So it's beneficial for them to come down."
Giannoulias and Kirk know that.
"You gotta earn the vote from Rockford to Cairo. You have to be a senator for the whole state. … You need to represent (all) 12 and a half million people of Illinois," said Kirk.
"I think being a good senator, being a good candidate, is understanding the challenges that everyone faces and addressing them. And admitting when there are things that you don't know and being willing to learn and have these conversations," said Giannoulias.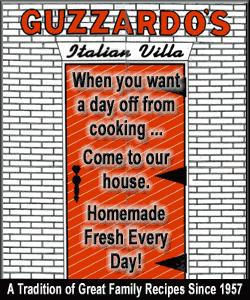 The same voter math ran through the minds of the candidates for governor. Republican state Sen. Bill Brady of Bloomington and Democratic Gov. Pat Quinn both made their case on their record for folks on the farm.
Quinn, who spent a lot of time talking about jobs and taxes and education, touted his ranking as the only "soybean governor."
"We can feed the world; we know that in Illinois. We can fuel the world; we understand the importance of biofuels," Quinn said. "There is only one candidate for governor who's been declared 'Mr. Soybean' in Illinois, and that's me."
The governor said that title, and more important, the beans from Illinois are key to the state's recovery.
"What we have to do in Illinois is continue to grow our exports. We are a great exporting state. We can be even greater," said Quinn.
Brady said the jobs from agriculture need to come from and stay in Illinois.
"Agriculture is the foundation of Illinois' economy; it was the founding foundation, and it continues to be the foundation," he said.
He said Illinois needs to reverse the job losses that have plagued the state for years. Quinn said those are part of the national recession. But neither talked about any specifics that would bring either farm jobs, or nonfarm jobs, back to the state.
[Illinois Statehouse News; By BENJAMIN YOUNT]