Call it a side effect of an election year.

The panel met at the James R. Thompson Center in Chicago to discuss the Department of Corrections program that led to the early release of 1,700 inmates last year. It first met in Peoria earlier this month, where some interested Democratic lawmakers stopped by and were welcomed to the panel.

Now both parties are trading accusations of politicizing one of the election year's biggest scandals. State Rep. Dennis Reboletti, R-Addison, a former prosecutor, said he believed Democrats snubbed Wednesday's meeting as a way to obstruct further investigation into the early prisoner release program.

"This is not something that we've taken lightly; this is something that we've tried to be helpful for, and we would be hopeful that some of our Democratic colleagues would be joining us today, as they did in Peoria," he said.

The governor's office has dismissed the hearings as partisan tools in a tough election year, a sentiment shared by state Sen. Dave Koehler, D-Peoria, who sat in on the first panel held in Peoria.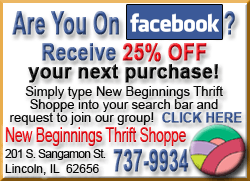 "What's unfortunate is the timing -- this close to election year," he said. "This is a serious issue, but it's being used as a political football."
Koehler was joined by two other Peoria-area Democrats during the first panel, Reps. Mike Smith and Jehan Gordon. Though all three essentially came as uninvited guests, Koehler said the panel was able to get past partisan sniping and delve into serious dialogue.
"I almost didn't go, because this was rumored to be a political event," he said. "There was some real good testimony from people looking not just at early release, but reforming the whole system."
The panel was formed earlier this month after repeated attempts to investigate the program were blocked by Democrats in the General Assembly. Republican leaders gave the group an air of formality with the title Illinois Joint Investigatory Committee on Early Release, although it does not have legal standing with the General Assembly.
The lack of recognition has not stopped the panel from inviting on public safety policymakers, including Department of Corrections head Michael Randle and former Judge David Erickson, who led the state's investigation into the program.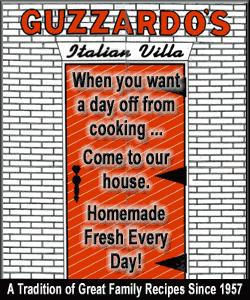 Randle balked at the invitation, but Erickson sent a note indicating he could meet with the lawmakers when his teaching schedule at Kent University Law School allowed it. The former judge released his review on the Meritorious Good Time program on Aug. 13, just two days after the panel met for the first time.
That report, which categorized the program as a "failure," provided the foundation for Wednesday's meeting. While the panel was made up of only one political party, it featured an array of views. The committee heard from prosecutors and defense attorneys between testimony from victims' rights groups and ex-convicts.
The testimony, both for and against good behavior credits, could have little effect without legislative backing. Koehler said he has talked with Senate President John Cullerton, D-Chicago, about forming such a panel after the Nov. 2 election.
"We would be happy to join a truly bipartisan panel -- but only after the election," he said.
But Sen. Kirk Dillard, R-Hinsdale, said there are unanswered questions about the program that go beyond politics, including the whereabouts of dozens of inmates released early, along with who designed the program.
"We got stonewalled by the director of Corrections," he said. "There's a lot of unanswered questions ... and hopefully, Judge Erickson ... will meet with us, if not all together, then individually."
Chicago's meeting is the last one scheduled by the panel.
[Illinois Statehouse News; By BILL McMORRIS]