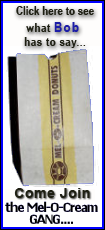 Prosecutors and defense attorneys met in open court with federal Judge James Zagel for the first time since the jury convicted Blagojevich two weeks ago of lying to federal authorities. What was supposed to be a standard procedural matter took a quick twist, as lead prosecutor Reid Schar asked to speak.

"The government went back and considered the substantial disparity in the role (in the brother's alleged criminal activity)," he said, "and we have decided not to proceed against Robert Blagojevich ... in the interest of justice."

The 19-month ordeal may be over for Robert, who served as Blagojevich's chief fundraiser in 2008, but round two of the ex-governor's corruption trial is just beginning. He must now confront two looming realities that will make this case an uphill climb.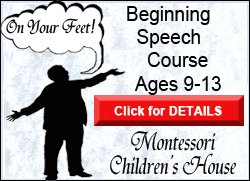 His first concern is money, perhaps fitting for a defendant who obsessed over campaign contributions and allegedly strong-armed political figures for donations. Blagojevich spent the remaining $2 million in his campaign fund on his eight-lawyer defense team. The ex-governor will not have that luxury this time around. Facing hundreds of thousands in debt from his lavish lifestyle, he will rely on taxpayer dollars to pay for two lawyers and a paralegal.
Zagel dismissed defense arguments for allowing additional lawyers, saying his hands were tied. But the judge also took aim at "the most lawyers" he'd ever seen in court.
"You talked about David versus Goliath in the media," he said to the defense. "But from the looks of the courtroom, the number of lawyers at the government's table and yours, you looked like Goliath."
The task will be nearly impossible with only three representatives, according to Blagojevich attorney Sam Adam Sr.
"We had millions of documents to go over; we had 5,500 hours of tapes to go over; we had 20 people working full time on this case," he said. "The idea that this is ... just an ordinary case is just not true."
Zagel will allow attorneys to work on the case pro bono, and he said he could permit a legal team financed by a benefactor, if the defense disclosed the source of funds. Defense attorney Sheldon Sorosky introduced both concepts to the judge, though he admitted he had "no idea" who would be willing to do either.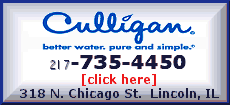 Adam Sr. could be the first volunteer.
"I'm prepared to do anything our client wants us to do, including working for free," he said.
Adam's public statements over the last week have flamed speculation that he and his bombastic son Sam Adam Jr. may jump ship. He looked to put such rumors to rest on Thursday.
"Nobody has withdrawn; nobody has gotten out of the case," he said.
Short of counsel, Blagojevich now finds himself short a co-defendant with his brother gone. He will face 12 jurors alone, after several insiders agreed to testify against him. Another, fundraiser Chris Kelly, committed suicide last fall.
In dismissing charges against Robert, prosecutors have shifted the entire weight of the case to the former governor's shoulders and are hoping the jury will see him stumble.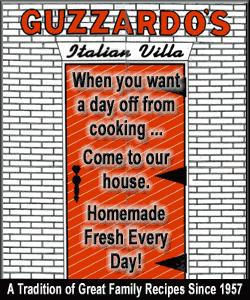 Robert and his wife, Julie, were the only witnesses called by the defense during the seven-week trial. He was widely credited with boosting the defense's case.
But Sorosky downplayed the impact of Robert's departure from the case.
"If his testimony was that dynamite, he woulda been found not guilty," he said.
The defense still has the option to call on the elder Blagojevich as a witness, one which Adam Sr., in contrast to Sorosky, says is a no-brainer.
"I'm certain that any lawyer representing the governor and went to trial would call (Robert) as our witness," he said.
Robert was indicted on four counts of corruption, including extortion and wire fraud, relating to the alleged attempt to sell President Barack Obama's former U.S. Senate seat.
Robert's defense team welcomed the dismissal. Defense attorney Michael Ettinger was "in shock" when prosecutors informed him of their intentions as they entered the courtroom. He composed himself in the courthouse lobby -- something that couldn't be said of his client when he got off the phone.
"I told him you're done, you're free, and his wife was hysterical, crying," Ettinger said.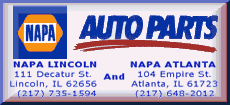 The former governor has no such relief. He could serve up to five years in prison for his initial conviction, but he faces 400 additional years in connection with 23 corruption charges, including bribery, extortion and racketeering.
The ex-governor, never shy in front of a camera, has once again embarked on a media blitz, proclaiming his innocence to Jon Stewart, Chris Wallace and apparently any television host or viewer who will have him.
Adam Sr. said he talks to Blagojevich daily but steers away from his media appearances.
"I think he's frustrated because in his own mind and in our mind he's innocent of any crime," he said, downplaying some of Blagojevich's more contentious interviews.
The attorneys will meet on Sept. 9 to discuss further arrangements for the coming trial. Defense attorneys will have until Oct. 1 to withdraw from the case.
[Illinois Statehouse News; By BILL McMORRIS]