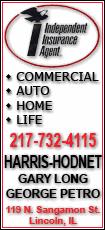 "This is another landmark partnership in our college's history and, more importantly, another bachelor's degree opportunity for our students," said Corcoran. "We are honored Lincoln College-Normal has chosen IVCC as the first off-site destination for its successful Accelerated Bridge to Education program.

"From my perspective, our two colleges working together makes perfect sense because we are both committed to having a student-centered environment where teaching is our top priority," Corcoran added.

"Everyone here appreciates the pressure on adult students," Astroth said of the accelerated degree completion program LCN is bringing to IVCC.
The Accelerated Bridge to Education program from Lincoln College-Normal offers accelerated bachelor's degree programs in business, liberal arts, health services administration and criminal justice. Students can earn up to 27 credits a year by taking classes one night a week for five-week sessions. The classes will be offered at the IVCC campus and much of the course work is completed online.
"This accelerated format allows students to enroll in three to four courses sequentially each semester and finish a bachelor's degree while maintaining their commitments to family and work," said Jeff Kratz, dean of academic affairs for Lincoln College-Normal.
"Even for individuals with very little free time, that kind of schedule may be manageable," Corcoran added.
IVCC alumni interested in enrolling in the accelerated program must possess an A.A., A.S. or certain A.A.S. degrees, and must have met all of LCN's general education requirements. To qualify, students must be at least 23 years of age and have a minimum of three years of full-time employment following high school.
"This program is a natural fit for many of our alumni who are raising families and working full time. We believe they will take advantage of this convenient, close-to-home bachelor's degree option from a college that shares the same values we do and builds off the associate degrees we offer," Corcoran said.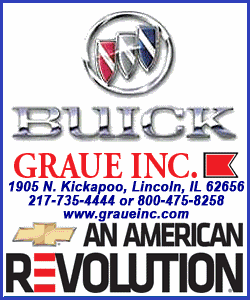 Dr. Rick Pearce, vice president for learning and student development at IVCC, said the two colleges will focus first on business courses when the program begins in January.
"We will start slow, but I really feel this will take off," he said.
For more information on the Accelerated Bridge to Education and Lincoln College-Normal, visit www.abe.lincolncollege.edu. Information on Illinois Valley Community College is available at www.ivcc.edu.
___
More about Lincoln College-Normal:
Lincoln College was founded in 1865 as Lincoln University. It is the only college or university named after Abraham Lincoln during his lifetime. Considered one of the pioneering institutions of higher education in the region, the college established a branch campus in the Bloomington-Normal area in 1979. LCN offers accelerated and traditional bachelor's degree programs, as well as professional certification and vocational training through Midwest College of Cosmetology.
[Text from file received from Lincoln College]