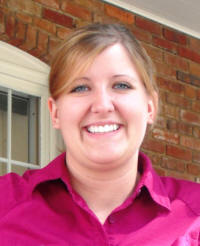 Lincoln Heritage Museum hires Melissa Weissert as new asst. director

Send a link to a friend
[August 27, 2010] Melissa Weissert is the new assistant director of the Lincoln Heritage Museum at Lincoln College. Her duties at the museum will begin on Aug. 30, where she will work alongside Ron Keller, the museum's director and chief curator.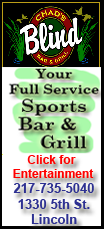 Prior to this position, Weissert worked as a park guide for the Lincoln Home National Historic Site, where she led tours and developed and led interpretive programming. In that role, she was responsible for cataloging artifacts and developing temporary exhibits. While working at the Lincoln Home, she served as a research assistant and also wrote articles for its monthly publication, Illinois Issues.

A native of Belleville, Weissert graduated from Southern Illinois University Edwardsville, with a major in history and a minor in business administration. She earned a master's degree in history, with an emphasis in public history, from the University of Illinois Springfield.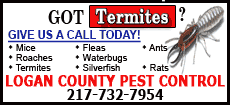 Weissert's fascination with the 16th president and his legacy developed at an early age. This interest eventually led her to move to Springfield because of the community's historic ties to the president. After graduating from UIS, she became the lead living-history guide at the Lincoln Home, where she supervised four living-history interpreters and 16 members of the Lincoln Troubadours. In her role there, she also dressed in period costumes and offered daily programs, such as neighborhood tours, period demonstrations and vignettes.
Weissert is joining the Lincoln Heritage Museum staff at a crucial time in its development. She will bring her vast experience to its leadership team as they prepare to relocate the museum's impressive collections to its new home in the Lincoln Center. The Lincoln Heritage Museum is on track to move in 2012.
Weissert will also spearhead new community outreach efforts and will assist in grant writing on behalf of the museum.
Keller, the museum curator, said: "Melissa brings a great depth of knowledge to the job. Having worked in public settings, she understands both tourism and working with the public. We were immediately attracted to her breadth of experience on so many levels in relation to public history."
He added: "I'm confident her experience will help the Lincoln Heritage Museum advance tremendously in so many different areas. We are delighted to have her join our team."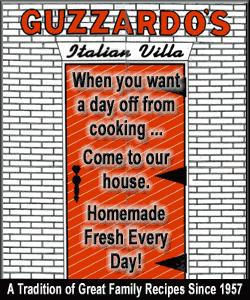 Of her new position as museum assistant director, Weissert remarked: "I am very excited to join the Lincoln College community. The opportunity to help develop and plan a new museum dedicated to furthering Lincoln's legacy is a dream come true!"
The Lincoln Heritage Museum is wheelchair-accessible and open to the public. Admission is free.
More information, images from its permanent collections, directions and hours of operation are available online at www.lincolncollege.edu/museum/index.htm.
[Text from file received from Lincoln College]