But turning his job into an official head of a state agency is a question of both politics and bureaucracy.

In March 2009, Gov. Pat Quinn appointed Monken, an Army veteran who served in Iraq, to serve as the head of the state's police force. Monken replaced Larry Trent, who had worked with the Illinois State Police for 29 years and had served as director beginning in 2003.

The Illinois Senate has yet to vote on whether or not Monken becomes the permanent director, and senators will not be able to take up the matter until they return to Springfield.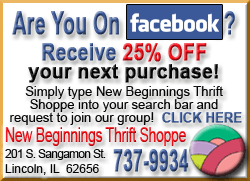 That Springfield return could take place in November, when lawmakers gather to vote on the governor's vetoes. No veto session schedule has been finalized for the Illinois Senate yet, according to John Patterson, a spokesman for Senate President John Cullerton.
However, an eight-member Senate committee that focuses on gubernatorial appointments would first vote on Monken's confirmation. If the committee recommends Monken, the full Senate would then vote on confirmation.
Monken said he is trying to focus on Illinois State Police business at hand rather than a possible vote by lawmakers.
"That's a decision that's independent (for) each of the members of the Executive Appointments Committee. All I can do is just continue to do what needs to be done for the agency, keep doing my job and let them make the assessment," he said.
State Sen. Rickey Hendon, D-Chicago, a former chairman of the committee, said the Illinois Senate has 60 session days -- days when the chamber convenes in Springfield -- to vote on confirmation of one of the governor's appointments. If no vote takes place, the appointee is automatically confirmed.
State Sen. Dave Luechtefeld, R-Okawville, a current member of the committee, said that a confirmation vote for Monken has been delayed.
Luechtefeld indicated that the Illinois Senate did not officially recognize Quinn's appointment of Monken until January, even though Quinn had announced the appointment in March 2009.
"This is not the way to confirm people, (to) let them learn on the job. But we'll see how the committee comes down," he said.
Monken's initial appointment caused a stir among lawmakers because he lacked a background in law enforcement.
Patterson, a spokesman for the Senate president, noted that Monken has since completed police training courses.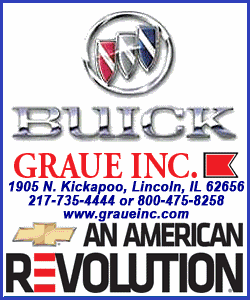 Luechtefeld did not know if Quinn delayed providing formal notice of the appointment to the Senate or if the Senate withheld from considering the appointment.
When asked about the delay, the governor's office did not provide definitive causes.
Quinn spokeswoman Annie Thompson said in an e-mailed statement: "Governor Quinn has full confidence in Jonathon Monken, who is leading the Illinois State Police during one of the worst fiscal crises in our state's history. The governor continues to look forward to Acting Director Monken being confirmed by the Senate as soon as possible."
Likewise, the Senate president's office did not give reasons why it took until January to recognize the governor's appointment.
"We read (the appointment of Monken) in (to the record) when we thought it was appropriate to do so," said Patterson.
Monken said the belated confirmation vote was not affecting his ability to act as Illinois State Police director. But he added that with his agency facing cuts and a smaller staff, he would like to see the situation resolved sooner rather than later.
"There are enough things on the plate right now for state government and specific to the Illinois State Police. We've got a lot of things that need a lot of attention and need a lot of work. And it just seems like it's not really necessary to have one more thing on that plate," he said.
[Illinois Statehouse News; By KEVIN LEE]