All good things must come to an end. As the evening hours drew near in the city of Lincoln, this year's art and balloon fest came to an end.
It's a weekend that we all love to see come around, hate to see go and are already looking forward to next year. Each year it gets better and better, and we can only imagine what lies ahead.

Pictures by Nila Smith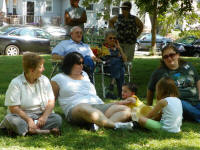 Art and balloon fest is also family time.
Collecting balls from the sweet gum trees interests this youngster.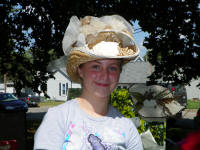 In the 1800s proper ladies wore proper hats.
The car show had a nice turnout of visitors in spite of the warmer temperatures.